A side-by-side comparison: Formstack vs. Formsite
What is the best Formsite alternative?
Formsite and Formstack are both great online form builders, but Formsite is missing advanced options your organization needs to manage information efficiently. Use Formstack's advanced features to create secure, optimized online forms that perform better in your campaigns, streamline workflows, and much more.
How we stack up on features.
Formstack and Formsite offer a variety of online form building features.
Here's why Formstack is the best Formsite alternative.
Google Forms
Wufoo
JotForm
Formsite
SurveyGizmo
FormAssembly
Typeform
Survey Monkey
Squarespace
EmailMeForm
Wix
Weebly
KiSSFLOW
123FormBuilder
Qualtrics
FormFast
Notice an error in our data? Please let us know.
Limitless options for smarter form building.
Build better forms.
Formstack provides a clean, updated UI that is ad-free so you can build your forms with zero hassle. An advanced Theme Editor and over 100+ form templates let you easily create professional, branded forms for your organization. No coding needed!
Access higher limits.
Formsite provides a very limited number of forms, fields, and submissions across their different plans. Receive higher limits per plan with Formstack, so you and your team have the resources you need to build your forms, collect data, and get business done.
Work better together.
Formsite allows you to have multiple users on your account, but only if you purchase a higher-priced plan. With Formstack, you can have multiple users on your account at a lower price point. That way you'll be able to work better with your team and save money.
Discover key insights.
What's the use of sending out a form if you can't get good information from it? Formstack offers a plethora of analytics and optimization tools that make it simple for teams to pull insights from their form data and make improvements.
Effortless workflow management.
Imagine what you could accomplish if you could save an extra hour every day. Formstack makes this possible through Workflows, a special tool that lets you easily create automated processes that move across multiple people and departments. There's no need to create multiple forms to complete a task. With Workflows, several people can review, edit, and complete a single form.
Save time.
Use workflow forms to keep initiatives on track and streamline processes for surveys, budget approvals, applications, invoice requests, and more.
Stay organized.
Control your workflows by assigning team members to different sections and sending notifications to reviewers after each step is completed.
Track progress.
Identify bottlenecks and other issues by using the in-app dashboard to view how long it takes people to complete each step of your workflow.
Access powerful forms for Salesforce.
Formsite offers a Salesforce integration, but it requires some setup that can eat away at your time. You can go beyond the Formsite Salesforce integration by accessing a fully native Formstack app on the AppExchange. No connectors or integrations are required. Seamlessly build forms and surveys in Salesforce to capture leads, contacts, cases, and custom objects.
Dynamic Prefill
Make it easy for users to fill out your forms by dynamically prefilling fields with information from your Salesforce cases.
Payment Processing
Connect your Salesforce forms to PayPal, Stripe, Authorize.Net, and iATS to collect donations and other payments.
Electronic Signatures
Quickly collect and validate electronic signatures on any device for deals, contracts, reports, and other documents.
Protect your forms with advanced security tools.
Discover endless possibilities for online data collection.
Formsite works well with one-time projects, but due to its small number of integrations, it doesn't work very well as a consistent part of your business. Formstack's 50+ integrations, 60+ Zapier connections, and API and Webhooks capabilities create countless possibilities for managing data across your entire organization. Update your CRM, manage email subscriber lists, collect payments, and much more.
"Formstack makes it super easy for us to create the forms we need. It saves us tons of time on data entry and analysis and makes it simple for us to see, use, and share data across departments."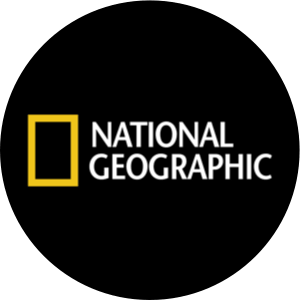 Lindsay Anderson
Project Manager
National Geographic Society
"Formstack is powerful. We were able to increase signups by 114% and save over 50 hours of development time with just one Formstack form."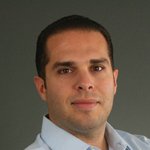 Erik Gonzalez
Founder & Director of Internet Marketing
Miami Web Company
"Formstack is enabling, simple, and integral. It is more important to us than office supplies."

Brian Wyrick
Chief Operations Officer
Raidious
What are you waiting for?
Build powerful online forms with Formstack.
Try our free demo builder or sign up for a FREE 14-day trial to start creating advanced order forms, surveys, event registrations, and more with the best Formsite alternative.
Try It Free