What is the best Typeform forms alternative?
Typeform offers a unique design experience, but you'll outgrow it quickly if you're looking to use forms for anything complex. With Formstack, you get the best of both worlds in a form solution that lets you build beautiful forms and automate internal processes across your entire organization.
Try It Free
How we stack up on features.
Formstack is a powerful Typeform alternative that helps businesses become more efficient and accomplish goals more quickly.
This comparison table details the differences of Formstack vs. Typeform.
Google Forms
Wufoo
JotForm
Formsite
SurveyGizmo
FormAssembly
Typeform
Survey Monkey
Squarespace
EmailMeForm
Wix
Weebly
KiSSFLOW
Notice an error in our data? Please let us know.
Empower your entire organization with smart online forms.
Accomplish more.
Typeform forms are fine for fun quizzes or small polls, but don't have much flexibility if you want to manage more complex business processes. Collect in-depth information from customers, employees, and partners with Formstack's versatile form builder. More features and functionality make it possible for Formstack forms to handle multiple needs and scale with your business.
Make informed decisions.
Reach goals more quickly with insightful data and team sharing features that you can't get with Typeform. Field Bottlenecks helps you pinpoint the factors that cause people to abandon your forms, and Partial Submissions lets you view the data someone entered in your form's fields before they decided to abandon the form.
Collaborate better.
Typeform forms are missing key features that can help you work better with your team and complete more projects. Instead of being forced to use a higher-priced plan, use any Formstack plan to share and collaborate on information with your team. Additional features like Approval Workflow let you streamline departmental processes like project proposals by letting people approve or deny requests.
Discover endless possibilities for online data collection.
Typeform works well with one-time projects, but due to its lack of integrations, it doesn't work very well as a consistent part of your business. Formstack's 40+ web app integrations, 70+ Zapier connections, and API and Webhooks capabilities create countless possibilities for managing data across your entire organization. Send submitted contact information to your CRM, update email lists with new subscribers, collect online payments, manage spreadsheets and other documents, route data to your analytics platform or help desk, embed your forms on social media, and much more!
"Formstack makes it super easy for us to create the forms we need. It saves us tons of time on data entry and analysis and makes it simple for us to see, use, and share data across departments."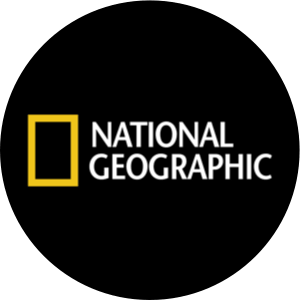 Lindsay Anderson
Project Manager
National Geographic Society
"Formstack is powerful. We were able to increase signups by 114% and save over 50 hours of development time with just one Formstack form."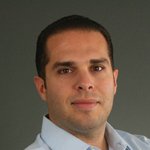 Erik Gonzalez
Founder & Director of Internet Marketing
Miami Web Company
"Formstack is the only form builder that is flexible AND reasonably priced. Plus, the integrations are awesome!"

Skyler Camacho
Owner/Operator
WeDeliverOmaha
What are you waiting for?
Empower your organization with Formstack.
Try our free demo builder or sign up for a FREE 14-day trial to start creating smarter surveys, event registrations, lead generation forms, and more.
Try It Free