Plans starting at $19
View Formstack pricing and packages below and start your free trial.
Priced Monthly
Priced Annually
Salesforce App
Seamlessly build Salesforce forms and surveys in minutes. No connectors or integrations necessary.
HIPAA Compliance
Formstack offers an enterprise-level solution that is compliant with HIPAA regulations.
HIPAA compliant forms
HIPAA compliant integrations
Data routing
Access controls
Security encryption
Business Associate Agreement
Add-Ons
Add any of these packages to your Formstack plan to get access to exclusive features and integrations.
Workflows
Simplify complex processes with Formstack's Workflows add-on. With Workflows, you can let multiple people review, edit, and complete a single form. Create automated workflows in minutes, and quickly complete repetitive tasks.
Contact Us
Portals
Make collecting and distributing information easier with Formstack's Portals add-on. Portals is an intuitive system that acts as a hub where you can share individual forms, or groups of forms, with designated people inside or outside of your organization.
Contact Us
Conversion Kit
Add more power to your marketing strategy with Formstack's Conversion Kit. This add-on includes exclusive features designed to help you attract more leads, increase sales, boost event attendees, improve survey results, and much more.
Contact Us
Offline Forms
Help your team members be productive no matter where they are by pairing the Offline Forms add-on with any Formstack plan. Quickly access forms while out in the field, and capture information without needing to be connected to the internet.
Contact Us
Compare Plan Features
View side by side features included in each plan.
Priced Monthly
Priced Annually
Features
Price
Base Features
Mobile-Friendly Forms

All Formstack forms are fully responsive and mobile-friendly.

Integrations & Payments

Connect your form data with over forty apps, APIs, payment processors, and Webhooks.

Surveys

Create beautiful, branded surveys that capture data quickly from any device.

Custom Branding

Remove all Formstack branding and make it your own.

Approvals

Quickly approve, deny or comment on submitted data.

Advanced PDFs

Customize the look of exported PDFs.

Smart Lists

Quickly manage long, evolving lists of field options across all of your forms.

Salesforce Integration

Easily pass your converted leads directly to your Salesforce database.

Nonprofit Discount

Formstack will provide a 25% discount to non-educational, non-governmental organizations that are tax-exempt under section 501(c)(3) of the Internal Revenue Code.

Support

Our friendly support team is available to help you via email during normal business hours. Scheduled technical phone consult is available on select plans only.

Customer Success

Personal onboarding with a Customer Success Manager.

Single Sign-On

LDAP, Active Directory, SAML 2.0, CAS

Service Level Agreements

MSA & SLA

HIPAA Compliant

Securely collect electronic PHI with your forms.

Users
Submissions

Number of submissions per form you can save in the Formstack database at any time. Over-the-limit submissions will be sent to you via email. There are NO overage charges.

Storage

Amount of online storage for file uploads.

Forms

Number of forms per account
Bronze
Silver
Gold
Platinum
Enterprise
Testimonials
"Formstack started as a way for me to easily build lead gen forms on our website. Today, nearly every single department uses it nearly every single day to capture data."

Josh Haroldson
Marketing Manager at KleenMark
---
"Formstack is powerful. We were able to increase signups by 114% and save over 50 hours of development time with just one Formstack form."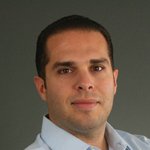 Erik Gonzalez
Founder & Director of Internet Marketing at Miami Web Company
Frequently Asked Questions
How does my 14-day free trial work?
Try any of our online form plans totally free for 14 days. No credit card needed! Just choose the plan that interests you and create an account. During the trial, saved submissions are capped at 100 per form. Submissions beyond 100 will be emailed to you. To activate all features for your plan, simply enter your billing information at any time.
An add-on is a package that you can add to your Formstack account for an additional fee. These packages contain exclusive features and integrations that can help meet specific needs, like improving form conversions or streamlining internal approval processes.
Yes! You can trial an add-on by sending us a request. We will create a special trial for you that includes the add-on with whatever plan type you would like to try. You can get in touch with us here to get started.
Do I have to sign a contract?
No. You can sign up for any plan at any time and upgrade or downgrade depending on your needs. You can sign up for month-to-month billing or get 2 months FREE by signing up for annual billing.
What types of payment do you accept?
We take Mastercard, Visa, Discover, and American Express. We can create annual invoices for Platinum and Enterprise plans. Contact us to request an invoice. The nonprofit discount applies to invoices, but the annual discount does not.
Do you offer a discount for nonprofits?
Formstack will provide a 25% discount to non-educational, non-governmental organizations that are tax-exempt under section 501(c)(3) of the Internal Revenue Code. Fill out our nonprofit form to see if you qualify. Please note that your organization is only eligible for a discount if you are on a Silver plan or above.
Absolutely! We take online form security very seriously. We use 256-Bit SSL and encryption to protect your data, along with added measures like PGP Email Encryption, password-protected forms, and Invisible reCAPTCHA. You can learn more about our data security standards here.
Do you provide customer support?
We offer a variety of support channels, including a Support site with full documentation, feature requests, and walk-through videos. We also provide email support during normal business hours (9AM - 6PM ET Monday - Friday) to give you personalized customer service. If you're Platinum or above, you can also get scheduled technical phone consult.