Engage your audience
with powerful online surveys.
Creating online surveys doesn't have to be difficult. Let Formstack's online survey tool do the hard work for you so you can focus on getting the answers you need.
Take the hassle out of data collection.
Create online surveys fast.
Build out your survey in minutes with over 15 question types and a selection of ready-to-go templates at your fingertips. No coding or technical expertise required.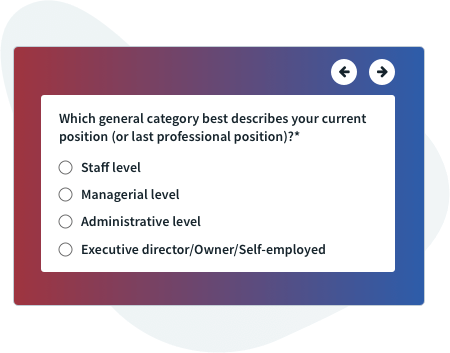 Provide a better survey experience.
Capture data faster with beautiful, branded surveys that display one question at a time. This survey format minimizes survey fatigue and bias, improving overall data quality.
Easily reach your audience.
Embed surveys on your website, send via email, share on social, or conduct them in-person. No matter how you use them, all our surveys are accessible anywhere.
Manage the data you collect.
Filter through your responses to extract valuable insights, and display the results in professionally designed charts or graphs that can be shared with your team.
Optimize your surveys with powerful tools.
Easily create a variety of survey types.
Do more with the data you collect.
Send your survey data to the apps you use every day. Update your CRM with new leads, add contacts to your email marketing platform, send survey responses to Google Sheets, and much more.
View Integrations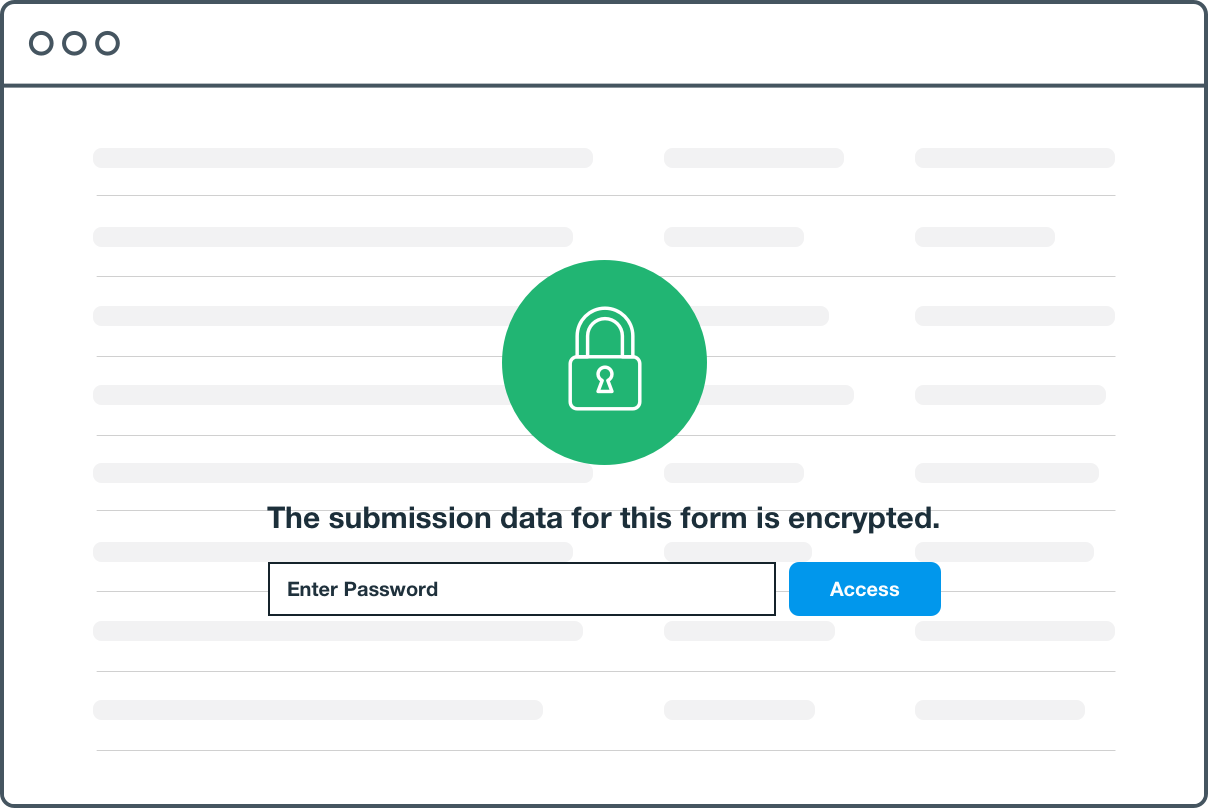 Access advanced security tools.
Maintain your peace of mind knowing that your survey data is safe. Formstack's online survey tool is packed with security features, including 256-bit SSL, data encryption, password protection, and reCAPTCHA. Additional options like HIPAA compliance are also available.
Learn More
Save time with pre-built survey templates.
Get started today.
Sign up for a free 14-day trial to see how easy it is to create online surveys with Formstack.
Try It Free