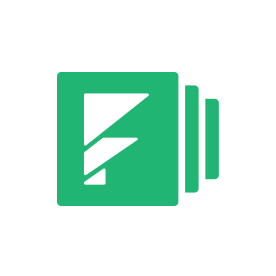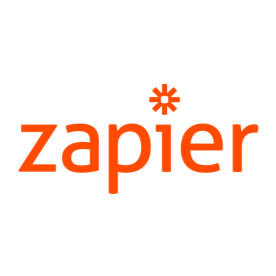 Formstack Zapier Integrations Integration
Automate your data collection with Formstack integrations through Zapier.
Try It Free
Formstack is proud to have Zapier as an integration partner to further extend our native integrations.
Zapier connects your forms to over 1000 popular apps so you never have to export your form responses again.
Just like your forms, connections called Zaps are set up in minutes, with no coding needed. From then on, you can say goodbye to copy/pasting and manual entry. Whenever you receive a new form submission, Zapier will automatically send the information to every other app you've connected, whether it's a database, mailing list, or chat app.
Capture new subscribers for your newsletter when someone fills out your form, auto-reply with personalized emails, get text message alerts—all done automatically, every time. Whether you're a marketer trying to grow your audience, an event planner putting together a conference, or a business-owner sending out customer surveys, Zapier's automated workflows save you time and effort you can re-apply to your bottom line.
You can build your own Formstack integrations from scratch on Zapier, or get started immediately with popular pre-made Zaps that automate every part of your business:
---
Advanced Workflow Automation
Multi-Step Zaps are connections with multiple Actions following your Trigger event (a form submission). Whenever someone fills out your form, Zapier can execute automatic chains of events like these:
Record the response on a spreadsheet
Save any uploaded files to your cloud storage
Subscribe your respondent to a mailing list if they're new
Add them to your CRM
Set up a task with a due date for your review
Reply with a personalized email
Send you a text message
All you need to do is set up your workflow once, and then all of that can be done for you every time. That means less effort wasted on tedious tasks, and more time spent on work that matters.
Search Actions can sleuth out your data across your apps. Check if a new respondent already exists on your CRM when they make a submission, and update their listing with the new information if so—or create a new entry if not. You can even search for publicly available information based on emails, social media handles, and phone numbers, and log everything Zapier finds along with their answers.
Filters allow you to control exactly what information you want to capture. Need to set up notifications when respondents mention certain keywords? You got it. Want to trigger workflows when numbers you receive are below or above certain values? Done.
Beyond other web apps, Zapier also provides a variety of native apps to supercharge your processes:
---
Your Workflows, Your Way
Zapier doesn't force you to learn any new tools, or change any part of the way you run your business. Your Formstack integration works out of the box with all the popular apps you use, and more get added every week:
Whatever your workflows, a few minutes spent setting up automation on Zapier can save you hours every day.