A side-by-side comparison: Formstack vs. Wufoo
What is the best Wufoo alternative?
Formstack and Wufoo are both great form solutions. But as a Wufoo alternative, Formstack stands out as so much more than just a form builder. With Formstack's team collaboration tools and advanced form features, you can streamline workflows and get more work done across your entire organization.
How we stack up on features.
Formstack is a powerful Wufoo alternative that helps businesses become more efficient and accomplish goals more quickly.
This comparison chart details the differences between Formstack and Wufoo forms.
Google Forms
Wufoo
JotForm
Formsite
SurveyGizmo
FormAssembly
Typeform
Survey Monkey
Squarespace
EmailMeForm
Wix
Weebly
KiSSFLOW
123FormBuilder
Qualtrics
FormFast
Notice an error in our data? Please let us know.
More power for every department in your organization.
Reduce hassle.
It's not fun building forms if you're using an outdated and confusing UI. As a Wufoo forms alternative, we strive to continually invest in our product to meet your needs. We provide a clean, modern UI that makes it more enjoyable to build and optimize your online forms.
Accomplish more.
Access advanced tools that can help you do more with the data you collect. Options include the Conversion Kit, which can help you gather data insights through powerful analytics tools, and the Approvals feature, which can help you create seamless approval processes for proposals, PTO requests, and more.
Feel supported.
Formstack is simple to use, but if you ever have any issues, our awesome Support team has your back. With a 96% customer happiness rating, our team is dedicated to giving you all the help and resources you need to be successful. We also offer onboarding and dedicated account support for select plans.
Invest in growth.
From small businesses to enterprise, Formstack can support the needs of your team no matter the size. Whether you need folder organization or user access levels, we can help you and your team stay organized and secure. Our form solution's vast flexibility also allows your organization to scale when needed.
An easy way to work smarter.
Create seamless, automated data workflows that move across multiple teams and departments with Formstack's exclusive Workflows tool. No matter which industry you work in, this tool lets you easily simplify repetitive tasks. Processes you can streamline include budget approvals, sales quotes, surveys, applications, and much more.
Transform the way you work.
Build intuitive workflow forms in minutes that will help you transform any tedious process into a streamlined digital workflow.
Keep your team organized.
Control your workflows by assigning team members to different sections and sending notifications to reviewers after each step is completed.
Improve your efficiency.
Track the progress of your workflows in the in-app dashboard, and time each step to identify communication bottlenecks.
Access a 100% native form app for Salesforce.
Formstack offers a fully native solution on the AppExchange that lets you easily create forms and surveys in Salesforce. No connectors or integrations are needed. The Wufoo Salesforce integration also lets you use forms to populate data in Salesforce, but it requires extra setup that can be time-consuming.
Capture leads, contacts, cases, and custom objects
Dynamically prefill forms with data from Salesforce
Collect donations and payments via Authorize.Net, PayPal, Stripe, and iATS
Securely collect and validate e-signatures for contracts and other documents
Protect your forms with advanced security tools.
256-Bit SSL
Protect your form data with the industry standard for viewing and sending sensitive information online.
Data and Email Encryption
Encrypt information in our database to ensure no one but you can read it. This is required for sensitive data.

Invisible reCAPTCHA
Opt to add Invisible reCAPTCHA to your forms to create a more secure form submission process and reduce spam.
"Formstack is powerful. We were able to increase signups by 114% and save over 50 hours of development time with just one Formstack form."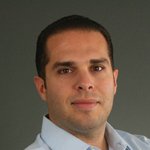 Erik Gonzalez
Founder & Director of Internet Marketing
Miami Web Company
"We switched from Wufoo and haven't looked back. Formstack's user-interface is extremely intuitive. Multiple team members, including myself, were able to jump in right away with minimal orientation or training."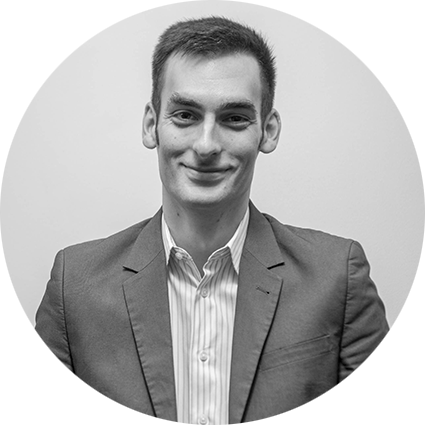 Steven Shattuck
Chief Engagement Officer
Bloomerang
"Formstack is enabling, simple, and integral. It is more important to us than office supplies."

Brian Wyrick
Chief Operations Officer
Raidious
Explore a powerful Wufoo alternative.
Try our free demo builder or sign up for a free 14-day trial to start creating advanced order forms, surveys, event registrations, and more with the best Wufoo form builder alternative.
"This tool is phenomenal. Formstack is so much easier to use, and the functionality is unsurpassed."
Tiffany Tobol | Creative: MMS

"Formstack is far more intuitive than Wufoo or other services I've tried."
Marie Reynolds | Mount Laurel Schools

"I did find it really stupidly simple to create a form—even one with some complexity—so it is elegant software that perfectly fits a bill."
Todd Kasenberg | Guiding Star Communications and Consulting
Principal