Powerful Solutions for
Finance Professionals
Work faster and save time with streamlined accounting processes to collect and manage important financial information.
As a financial professional, you're often buried in busywork like processing new vendor approvals, purchase orders, and endless reimbursements. However, you can take a lot of hassle out of your day by simply using the right tools. Reduce the time spent in your inbox, opening and saving files to folders, and manually entering information and use Formstack instead to streamline your small business accounting processes. We can help you safely collect the data you need and get you back to work on the projects that really matter.
Advanced data security for the financial professional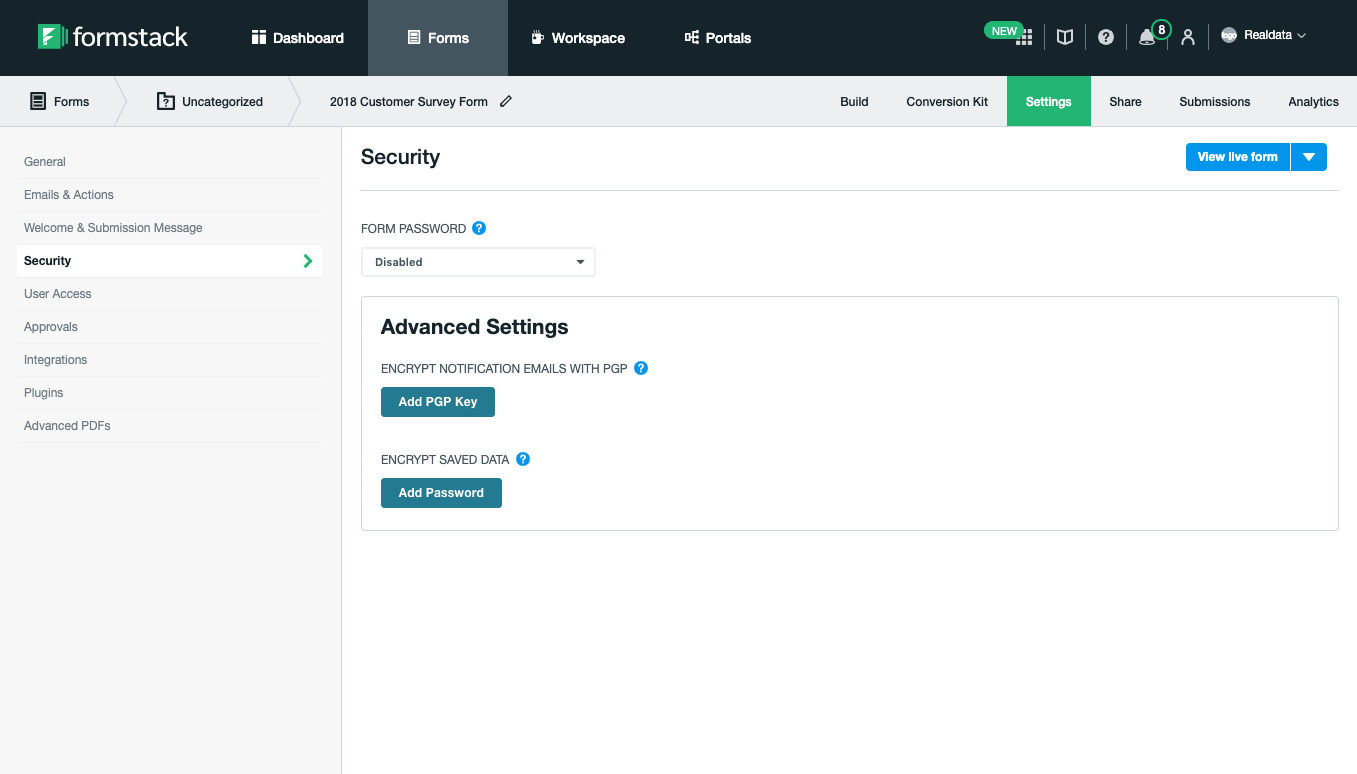 Meet industry regulations.
Adhere to important compliance regulations by protecting your financial data with data encryption. Encrypted data prevents security leaks and ensures that only those who have a password are allowed to view account and tax information.
Protect sensitive emails.
Email encryption is required by law if you're receiving and sending sensitive data through emails. Ensure you're meeting this standard by using PGP (Pretty Good Privacy) encryption on your accounting form's confirmation and notification emails.
Secure client and company data
You can't let just anyone view the data on your accounting forms. Protect your clients' privacy and the reputation of your business by password-protecting your financial forms and controlling who gets to see sensitive financial information.
Ward off bots and spammers.
As if a data breach weren't enough, you also have to worry about spammers and "bots" submitting bogus information on your forms and messing up your numbers. Use Invisible reCAPTCHA to add an extra layer of protection to your financial forms.
Smart form features for finance management
Automate & save time
Decrease the time it takes to collect & process financial information and client data. Our Field Autofill feature lets you autofill form fields with data from previously completed fields. Filling out a tax form can go from taking an hour to taking only a few minutes.
Improve communication
Customize and send confirmation and notification emails immediately after an accounting form is submitted. Use these emails to send out information on next steps or to redirect clients to other tax forms and documents through a URL of your choosing.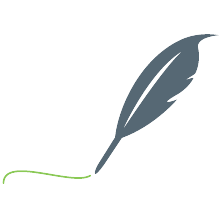 Collect vital information.
Gather signatures online for tax documents, contracts, and insurance files with our E-Signature fields. No more printing, scanning or faxing paper forms or waiting days for your boss to sign off on a report.

Streamline processes.
Let multiple users weigh in on form submissions with our Approval Workflow feature. No need to repeatedly email your boss to review the numbers you sent a week ago. Everyone can approve or deny a submission right from their email.
40+ popular web app integrations for easy account management.






Freshbooks
Use submissions from any Formstack form to automatically create FreshBooks clients, invoices, and estimates. It's the perfect way to automate your online client management and invoicing processes by eliminating the need to add clients individually.
Authorize.net
Securely collect and manage transactions online with one of the most trusted names in online payments. Formstack integrates seamlessly with Authorize.net to allow you to use secure web forms to collect the payments that are crucial to your business.
Stripe
Use our Stripe integration to collect online credit card payments with no need for a merchant account or gateway. Manage fees and dues, create self-calculating fields for automatic transactions, and receive payment notifications directly in your account.
Google Sheets
Keep up with your numbers by updating spreadsheet fields automatically with submitted data from your accounting forms. Our Google Sheets integration makes it easy to share and collaborate on data with your boss and team members.
ZenDesk
Improve customer service with our ZenDesk integration. You can automatically add submissions from your financial forms to the database in your organization's help desk software. Capture complete client information and send the data to other third-party applications.
Google Calendar
Save time with scheduling and improve your productivity with our Google Calendar integration. Connect forms to Google Calendar to schedule internal meetings, manage advising sessions, and organize times for quarterly earnings reviews.
Be More Productive
Get started with a financial form template right away.
Sign up for a free trial and get a bundle of ready-to-use accounting forms.
Ready to take the hassle out of finance management? Try Formstack free for 14 days and get a kit full of ready-to-go financial forms, including expense reimbursements, contact forms, and tax forms.
Try It Free