How many hours of each workday do you think you're productive? Seven? Five? Research has found that the average worker is productive for less than three hours each day. The culprit? Poor data management.
To achieve workplace productivity, your team needs easy and efficient access to data. But disparate systems, messy processes, and repetitive tasks can cause you to lose time, focus, and efficiency while at work.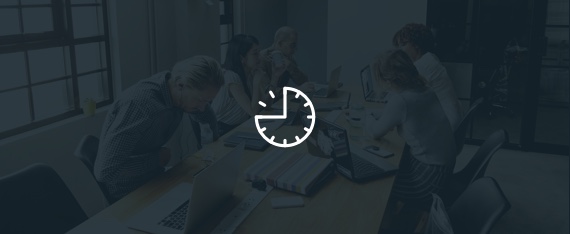 To help you minimize data gaps and maximize your workflows, we've created a report that looks at data from more than 260,000 forms in the Formstack database. Dive in to discover easy workflow automation solutions that can help your organization save money and get back hundreds of hours.
This report includes:
Common productivity pitfalls you need to avoid
Data & workflow insights across several industries
Two real-world examples of workflow automation in action
Easy workplace productivity tips that will give you a jumpstart
Bonus: Want an inside look at the data we used to generate the report? Tune in to our webinar on June 27 as we look at the report in depth. Tim Nethers of The First Academy will share how his organization uses Formstack for workflow automation and saves thousands of dollars.