How do your PPC Campaigns

Really Perform?
Use our PPC grader to see how your campaigns stack up
Grade your PPC Performance
How much money are you spending on lead generation? And how many of those prospects actually convert? Many marketers fall into the trap of high spend with very little return, but you can easily avoid this pitfall if you know what campaigns are giving you the best performance and return on investment.

Use our FREE PPC Grader to instantly analyze your Adwords campaigns and discover which campaigns give you the best leads.

Get My FREE Report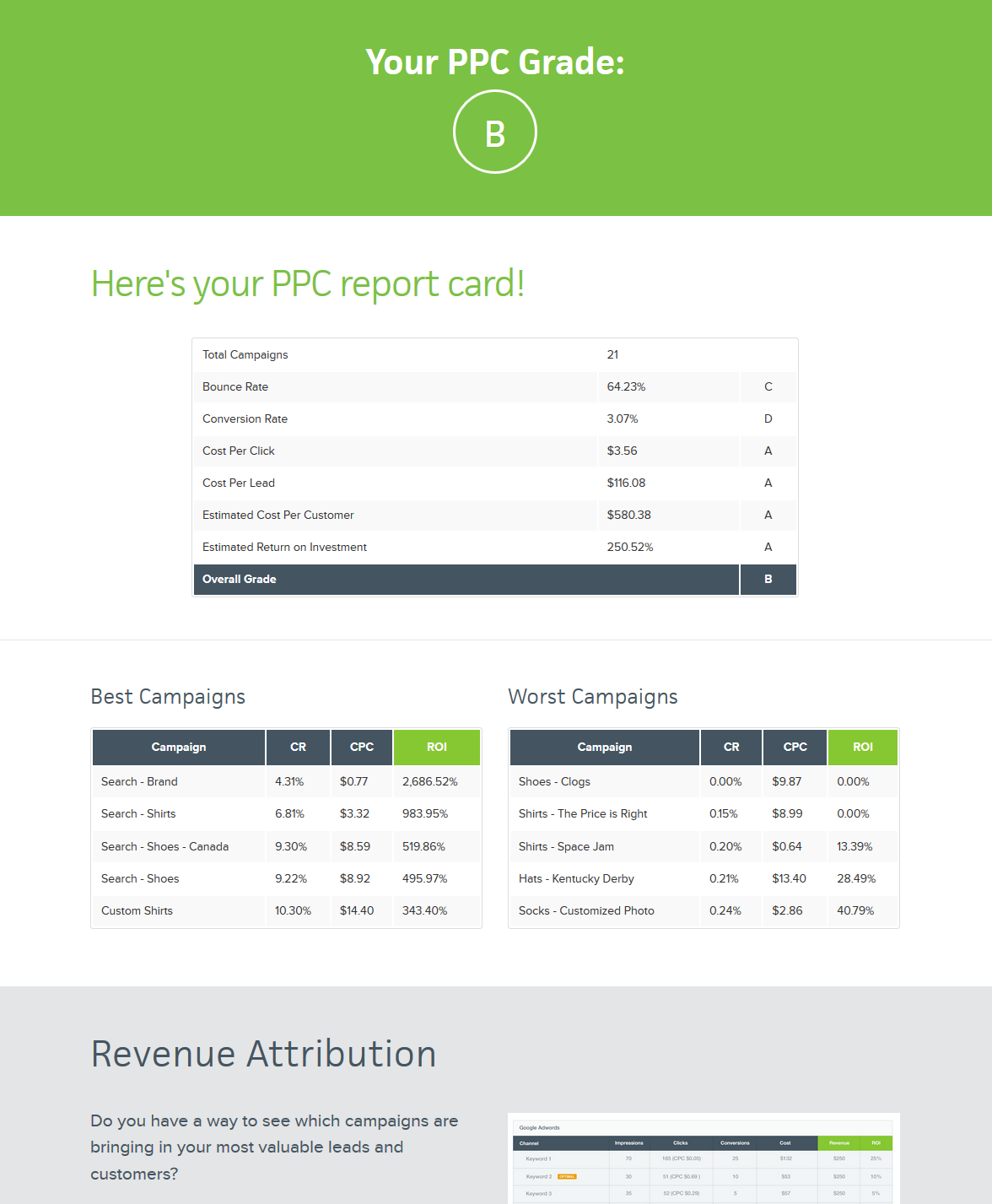 Ad Performance
Learn how your ads are performing and where you can double down on
your PPC spend.
Conversion Tracking
Analyze the number of leads your campaigns are receiving
to determine success.
Return on Investment
Are your ads giving you an ROI? How much? We'll show you which campaigns give you the best ROI.
Quickly analyze your top performing (and worst) campaigns and make informed decisions on where to spend more of your PPC budget. Refocusing your budget away from under performing campaigns can increase your ROI exponentially.

Grade My PPC Now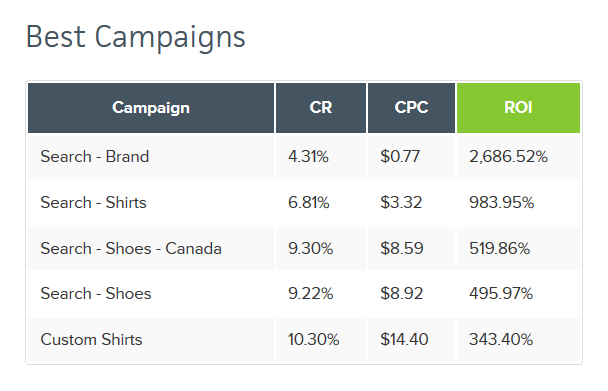 Speak to our digital marketing specialists today to see how our Google AdWords integration can boost your conversions and maximize your ROI.
"We were able to increase qualified leads by 6x within one month
...without increasing our budget."
Chloe Paskewitz | Rio Nutrition

"Formstack allows us to see where the bottlenecks happen when we are collecting information and if needed, we can try different form variables to see what's more successful."
Theresa Goodwin | BoldThink Creative
Principal and Founder