Choose the Mobile App that
Fits Your Needs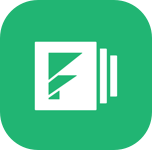 Formstack Go
Let your account users submit forms on the go anywhere in the world, even if they're offline.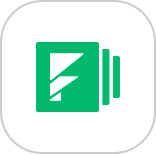 Formstack Mobile Forms
View form submissions and manage your account from the comfort of your mobile device.
Formstack Go
Give your account users the power to collect information no matter where they are. Use this mobile app for team members that need to capture data at conferences or out in the field where there is no reliable internet connection.
Let team members submit forms on their device, reducing paper and other offline forms.
Use kiosk mode during events to collect multiple submissions from a public device.
Enable offline form filling with the Offline Forms add-on to capture information without internet or Wi-Fi.
Let users add their important forms to a Quick Menu for easy one-touch access.
Automatically route data submitted on your mobile forms to your third-party apps.
Formstack Mobile Forms
Manage your Formstack account without needing to be at your desk or in front of a computer. Use this mobile app if you want to check on the status of your mobile forms for business and other uses, view submissions, and manage account settings on your phone or tablet.
Quickly search and filter through submitted form data to find the information you need.
Use your phone camera to upload images or audio, and store them in your account.
Tag your form submissions with GPS coordinates to gather insights on your users.
Check on the status of your forms, and view submission stats and analytics in real time.
Visualize your data in beautifully designed charts or graphs and share with your team.
Forgot your password? Manage and reset passwords for your account from any location.
Let Your Voice Be Heard
We love hearing from our customers. If you use one of our mobile apps, we want to hear your thoughts. Please be sure to leave us a review in the Apple App Store or the Google Play Store, and let us know what you like and what can be improved.
Work smarter with powerful mobile forms.
Sign up for a free 14-day trial to easily collect and manage data with mobile-friendly signup forms, surveys, order forms, event registrations, and more.
Try It Free