How to Prepare
Your Marketing Automation
Amp up your digital engagement with the best marketing
automation tools for your business.
Why You Need an Automated Marketing Solution
Over 97% of all consumers research a business online before making a purchase. It's become more vital than ever to generate leads and engage with customers online. But if you're running a small- to medium-sized business, you might not have the capacity to manage new customer engagement and lead management. There are dozens of online tools that can help you quickly build and automate your digital marketing. If you're not sure the initial investment is worth it, here are three reasons why you should consider researching automated marketing solutions:
Better Insight
You'll get better insight on your customer. Marketing automation tools can help you track every interaction your business has ever had with a certain customer. The ability to view past conversations, complaints, or purchases can help your sales or marketing team tailor every individual's experience with your company, making them feel more valued and upping customer loyalty.
Better Tracking
You'll get a variety of data from different sources. Any marketing automation tool you employ is going to offer number-crunching data to help you better understand your website and marketing efforts. With multiple tools working together, you can start to discover the most heavily trafficked areas of your site, what content is most appealing to your customer, and other analytics that can help you maximize online sales.
Better Savings
It's not as expensive as you think. When you think of marketing management tools, do you think of costly, massive software like Hubspot, Eloqua or Marketo? While these are great solutions for some businesses, you can often achieve the same marketing goals by choosing two or three marketing tools based on your needs and then integrating (passing data between) them.
The Marketing Lead Cycle (and the Tools to Run It)
As previously mentioned, you don't need a massive budget to build a marketing management solution. Simply pick the tools that work for you (many of which you might already use) and integrate them together to manage the data collected at every point of the lead cycle. There are three components to the average lead generation cycle. To begin preparing your marketing automation for the new year, it's best to research and implement at least one tool from each step.
Lead Capture
While it's great to leverage tools to better communicate with your customers, you need to first, you know, HAVE customers. Lead capture apps help you get the initial data you need about to engage site visitors or researchers. An easy way to capture these leads is by using a Formstack online form to collect customer information, which can then be passed through your marketing automation cycle.
Lead Management
After you've collected leads, you need to make sure that you are digitally recording each interaction with these customers. Tools like a customer relationship management app (CRM) or a support helpdesk can help you review past conversations with each customer to make sure their experience with your business is personalized.
Lead Nurturing
New customers won't stay loyal to your brand if they feel confused or don't see value in your product. Keep them in the loop with lead nurturing tools, including email marketing platforms, blogging tools, and social media apps. Providing your customers with frequent and relevant content will help them find new ways to leverage your product or service.
What to Consider When Choosing Marketing Automation Tools
No two (or three. or four.) businesses have the same marketing needs. Before you go trial every marketing tool on the Internet, it's important to assess your specific goals for marketing and consider the following elements. Then, you can spend less time trying a bunch of different solutions.
Budget
While marketing automation is suppose to help you generate revenue, don't invest in a pricey solution if your business can't afford it. There are a variety of tools within each lead generation strategy to fit a wide range of budgets, and many of them offer tiered pricing plans.
IT Capabilities
While most web apps are easy to maintain, some might require some IT knowledge when initially implementing the product. If you don't have access to a web developer or IT specialist, make sure you research solutions that can be easily integrated with little coding ability.
Projected Growth
If you're planning on experiencing rapid growth this year, congratulations! Invest in marketing automation solutions that can scale with your business. Don't waste time subscribing to a more basic tool that you might cancel in a few months.
What is a CRM?
These applications allow you to track your customer's information to ensure you are properly communicating with them. You can track and note messaging with every customer, from an email to a tweet, using a CRM, as well as make notes for your employees to enhance your messaging toward each customer.
Formstack integrates with seven of the most popular email marketing tools. Integrate your lead capture forms with one of these apps to automatically add new email addresses to an email list, making it easy to segment and target the right customers.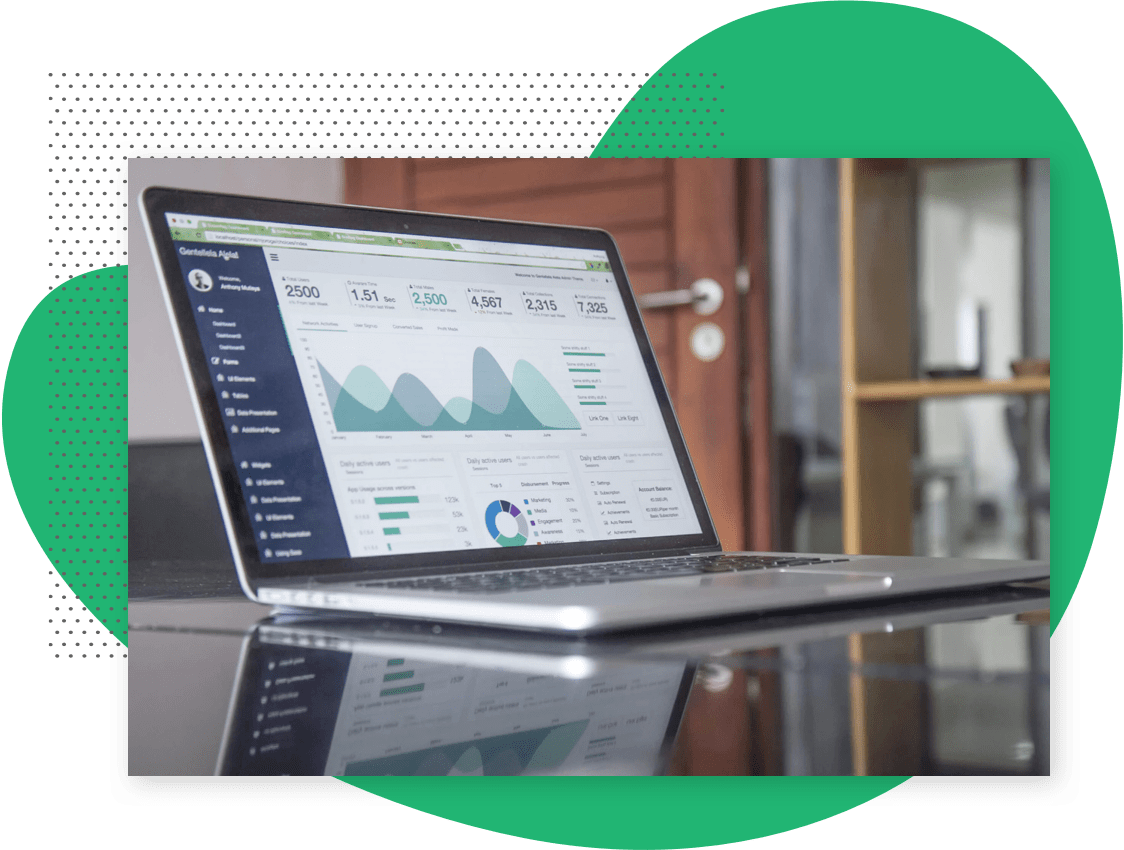 But What About Those
All-In-One Marketing Platforms?
You might think that the only solution to marketing automation is using a costly, all-in-one platform like Hubspot, Eloqua or Marketo. While these products are convenient, you could find yourself shelling out big bucks for just a few of their features. Before you spring for a full-platform marketing solution, research how you can achieve your digital marketing goals using alternative products.
We've prepared a few more guides to help you find the best marketing automation tools for your business. Check out our Formstack vs. Hubspot page to learn more about the platform's costly hidden fees. If you're planning for rapid growth this year, our Eloqua and Marketo alternative page can show you how to scale your digital marketing using integrated apps.
Jumpstart your marketing automation
with smarter online web forms.
Sign up for a 14-day free trial of Formstack and start engaging with new customers.
Try It Free