A side-by-side comparison: Formstack vs. JotForm
Explore a powerful JotForm alternative.
Create smarter forms with Formstack's intuitive interface, advanced customization tools, and workflow automation solutions.
More power for your entire organization.
Reduce hassle.
It's not fun building online forms if you're using an outdated and confusing UI. At Formstack, we're always investing in our product to meet your needs. We provide a clean, modern UI that makes it more enjoyable to build and optimize your forms.
Eliminate inconsistency.
If you reach your submission limits with the JotForm form builder, all new submissions are disabled. That's a lot of lost data! Formstack helps you keep your data collection strategy consistent by providing you with submissions through email even after your forms hit their submission limits.
Accomplish more.
Make better decisions with insightful data from our Conversion Kit and sharing features that you can't get with JotForm. Partial Submissions lets you view the data someone entered in your form before they decided to not click Submit, and Field Bottlenecks helps you pinpoint the factors that cause people to abandon.
Collaborate better.
It's hard to stay organized if you don't have a good way to share and collaborate on data with your team. Streamline departmental processes like PTO requests and project proposals by letting people approve or deny requests with Approvals. For even greater process streamlining, use our Approvals tool.
See how we compare.
Browse through a full list of tools and features in the comparison table below to see which form builder is right for you.
Google Forms
Wufoo
JotForm
Formsite
SurveyGizmo
FormAssembly
Typeform
Survey Monkey
Squarespace
EmailMeForm
Wix
Weebly
KiSSFLOW
123FormBuilder
Qualtrics
FormFast
Notice an error in our data? Please let us know.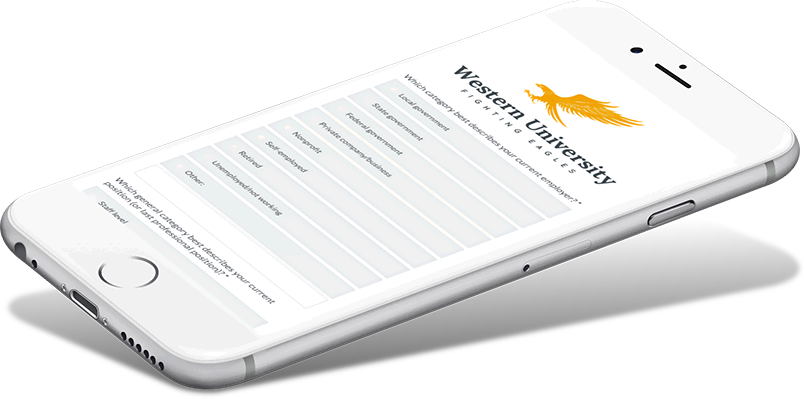 Formstack is fully mobile responsive.
JotForm has responsive forms, but it takes a couple extra steps to ensure your JotForm forms work properly on all screen sizes. You either have to drop in a mobile widget or do some custom resizing with CSS. However, Formstack forms are mobile responsive on all devices in all situations automatically. No CSS or widgets required! Demo our builder now to see for yourself!
Automate your workday.
What if you could save an extra hour every day? Imagine what you could accomplish. Formstack makes this possible through Workflows, a tool that lets you build automated workflow processes that move across multiple team members. There's no need to use multiple forms to complete a task. Workflows lets several people review, edit, and complete a single online form.
Simplify your day-to-day.
Use forms to keep your day on track and and automate workflow processes for budget approvals, surveys, requests, applications, and more.
Keep your team organized.
Assign team members to participate in different sections of your workflow, and send notifications to reviewers after each step is completed.
Enhance your efficiency.
Identify communication bottlenecks by using the in-app dashboard to view how long it takes people to complete each step of your workflow.
Build forms in Salesforce.
Formstack offers a 100% native app in the Salesforce AppExchange. This means you can create forms and surveys in Salesforce without any connectors or integrations required. Easily capture leads, contacts, cases, and custom objects.
Dynamic Prefill
Dynamically prefill fields wth information from your Salesforce cases to make it easy for users to complete your forms.
Electronic Signatures
Easily collect and validate electronic signatures on any device for contracts, deals, reports, and other documents.
Payment Processing
Collect donations and other payments by connecting your Salesforce forms to PayPal, Authorize.Net, Stripe, and iATS.
Protect your forms with powerful security tools.
Go beyond JotForm security with Formstack's selection of advanced features. Our security tools include:
HIPAA Compliance
Safely collect sensitive data and reduce paperwork with Formstack's fully HIPAA compliant solution. Security measures include access controls, TLS encryption, auditing, and logging.
256-Bit SSL
Protect your form data with the industry standard for viewing and sending sensitive information online. Every Formstack form comes with 256-bit SSL (Secure Socket Layer) enabled.
Data and Email Encryption
Encrypt information in Formstack's database to ensure no one but you can read it. This is required if you're collecting sensitive data like credit card details and social security numbers.
CAPTCHA
Opt to add CAPTCHA to your forms to create a more secure form submission process. Spammers won't be able to submit bogus information, and your database will be clean and error-free.
What are you waiting for?
Switch to the best JotForm alternative.
Try our free demo builder or sign up for a FREE, 14-day trial to start creating more insightful online forms for every department in your organization.
Try It Free