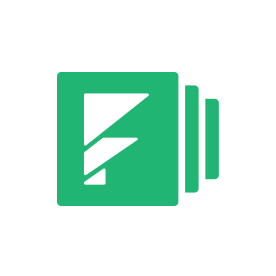 ProPay Integration
New to ecommerce? Formstack's ProPay integration
is the fastest and easiest way to collect payments online.
Get Started Now
What is ProPay?
ProPay is a cost-effective alternative to traditional payment processors. If you're new to online payment collection, Formstack's ProPay integration is a safe and easy way to get started. Quickly create custom online forms that you can use to collect payments from customers. Setup is quick and simple. Easily sell your merchandise, accept donations, collect membership dues, and more.
Collect online payments seamlessly.
Use the ProPay integration to automate your payment collection so you don't have to worry about writing down credit card numbers or taking them over the phone.
Gain the trust of your customers.
Formstack can help you meet compliance standards with PCI compliant credit card fields. Easily protect the information customers submit on your payment forms.
Take advantage of low transaction fees.
ProPay has lower transaction fees compared to other payment processors like Stripe, Authorize.Net, and PayPal. The standard transaction rate is 2.6% + 0.30 Transaction rates for American Express cards are slightly higher at 3.00% + 0.30.
How It Works
1
Create sleek payment forms.
Easily create mobile-friendly payment forms with our drag-and-drop builder, or give yourself a head start with a premade template.
2
Set up your ProPay account.
Sign up for a ProPay account directly in Formstack and finish your setup in the ProPay platform. You'll be ready to process payments in no time.
3
Automate your payment collection.
Sit back and let our ProPay integration do the hard work for you. No cash transactions or manual payment collection needed.
Frequently Asked Questions
What plan level do I need to use the ProPay integration?
The ProPay integration is available to all paid customers in the U.S.
Are there any setup fees?
There is a $5 setup fee and an additional $4 per month cost for ProPay.
What card types can I process?
The ProPay integration works with Discover, MasterCard, Visa, and American Express.
Ready to get started?
See this integration in action with a free 14-day trial.