Powerful insurance automation
Collect insurance data online.
Go paperless with online forms and surveys that can be completed anywhere. Let customers fill out quotes, policies, claims, and more from the convenience of their laptop, mobile device, or tablet. Digitizing your data collection processes will save your team time and improve customer service.
Create streamlined workflows.
Pair your insurance forms with the Workflows add-on to simplify key processes. After a form is submitted, multiple team members can review, make edits, and leave comments on a single form. Reduce the time it takes to manage proposals, policies, claims, and other insurance processes.
Generate custom documents.
Use Formstack Documents to automate your document preparation processes. Brokers and agents alike can quickly generate standardized proposals, reports, and policy documents that reduce human error and minimize approval times. No paper, postage, scanning, or faxing needed!
Capture electronic signatures.
Collect eSignatures on your documents with Formstack Sign. Customers simply need to open an email or text from you, insert their signature, and hit submit. The best part? Your signed documents can be safely sent to agency management systems like Applied, Vertafore, and QQSolutions.
Save time with paperless insurance tools.
Maintain HIPAA compliance.
Simplify your insurance data management with tools that meet compliance standards. Formstack provides HIPAA compliant data capture, document generation, and eSignature collection. Mandatory security features include advanced data encryption, user-level permissions, audit trails, and dedicated security maintenance.
Learn More
Versatile insurance management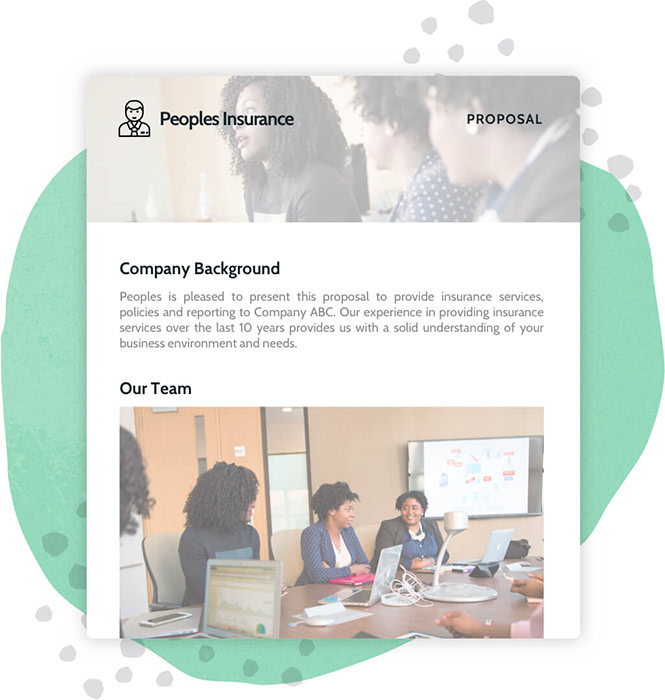 ---
---
"If you look around, there are always going to be more ways you can use Formstack to reduce roadblocks and hurdles within your business and to create a more efficient operation."
Joseph Mitton
Director of Marketing and Communications at Select Security
Streamline your insurance data management.
See Formstack's insurance automation tools in action by starting a free 14-day trial.
Try It Free