Creating Effective Online Surveys:
The Ultimate Guide
Making an important decision is much simpler when you have data to back it up. But how exactly do
you get the data you need to make crucial, impactful decisions for your business?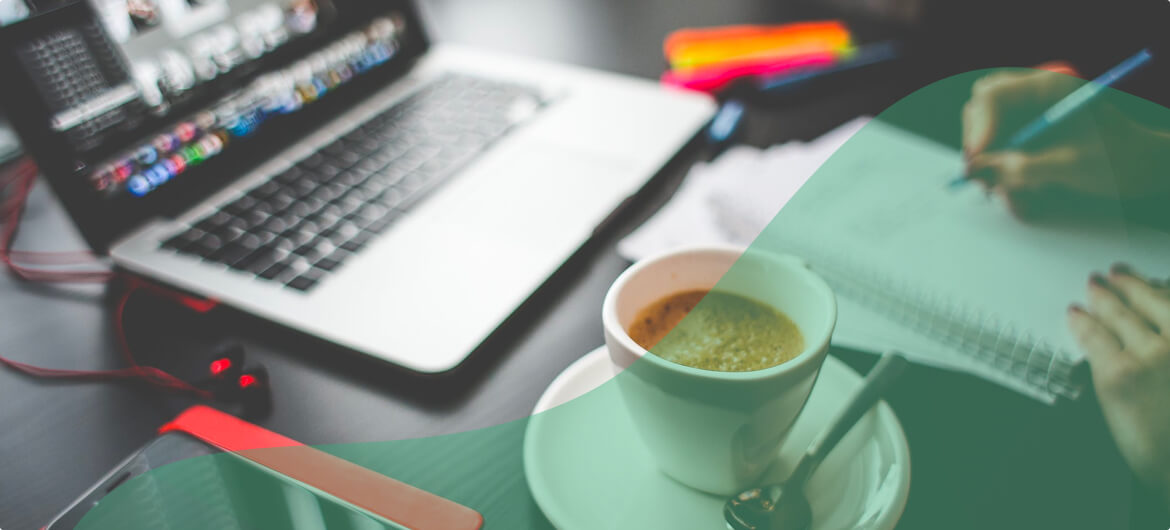 The Dos and Don'ts of Survey Design
Creating your survey questions is just one part of the survey design process. Once you've crafted exceptional questions, it's time to get to work on how you should lay out those questions in a form. Here are some survey design tips you should follow to create a beautiful, well-designed survey that converts.
Colors
Do: Use Your Branding
Branding your surveys not only makes them look polished and professional, but it also gives you more credibility. Consider adding your logo, colors, and font styles to create a seamless survey experience.
Don't: Use Conflicting Colors
Avoid using clashing colors or colors that are hard to distinguish from each other. It's best to use no more than four colors, generally within the same color palette or complementary to each other. Try out a tool like Colormind to find color palette inspiration for your next survey design.
Don't: Use Too Many Colors
You want to make your survey design as easy on the eyes as possible. Using too many colors or colors that are too bright or too dark can make it incredibly hard to read your survey. Make your questions darker than the survey background to keep the eyes of your survey takers focused on what is most important.
Images
Do: Use Images
If your survey questions include answers that could be paired with images, add them in! Using images throughout your survey will keep readers engaged. If it fits with your brand's personality, consider adding a few GIFs or memes when appropriate.
Don't: Make Images Too Small or Too Large
A majority of your survey takers are probably completing your survey from a mobile phone or tablet. This is important to keep in mind when designing any part of your survey, but it's especially important when using images. Images that are too big will take over the entire screen, and images that are too small will create incredible eye strain. Go for medium-sized images, and don't forget to always test before deploying!
Mobile Usability
Do: Test on Multiple Devices
Your survey may look different on various device types and screen sizes. Before launching, review your survey on multiple Android and Apple devices with different screen sizes to ensure the design translates well across different types of phones and tablets.
Don't: Use a Hard-to-Read Font
You might have found a font that looks amazing on a computer, but have you viewed it on a phone yet? What looked fantastic on a computer might look drastically different on the tiny screen of a cell phone. Avoid using fonts that are heavily designed. Opt for basic fonts that look legible on all devices.
Buttons
Do: Use Varying Button Language
Still using "submit" as the language on all of your buttons? It's time to switch it up! Test out different terms to see which one appeals to your audience. The language you use will depend on the type of survey, but here are some suggestions:
Tell Us Now
Share Your Thoughts
Send Answers
Finish Survey
Tell Us Your Thoughts
Send Survey Answers
Do: Make Buttons Stand Out
It's important to make your call-to-action buttons stand out. Using white or light-colored font on a dark background can make your buttons jump off the page. Putting text in all caps can create a sense of urgency while still looking balanced.
Don't: Use Images for Buttons
Images are great, but not within buttons. They just don't pair well. Keep your buttons simple and clean by using two colors and an easy-to-read font.
Don't: Make Buttons Too Wide
You want your button to stand out, but if it's too wide, it might not even translate as a button. The optimal button size is about one-third of the page width. The exception is mobile—it's best to make buttons wide to increase the clickable space and make it simple to hit submit.
Bonus: Designing for in-person surveys.
Do: Show one question at a time.
When conducting in-person surveys, it's likely that you'll be deploying your survey from a tablet. To avoid survey bias and fatigue, design your survey to show one question at a time. This layout makes surveys look better from a tablet and minimizes the chances of people walking away due to seeing too many questions on the page.
Don't: Make your fonts too small.
Tablets can have fairly large displays, so don't make your fonts too small in comparison to the size of the screen. The last thing you want to do is make the questions hard to read! Test a few font size variations to decide which size displays best on the tablet.
Do: Create an eye-catching opening screen.
If you're deploying your survey at a trade show or event, it's likely you'll have lots of people walking by who only spare a quick glance over. Capture their attention by creating an eye-catching opening screen for your survey instead of simply showing the first question. Consider using an image, bold colors, or a funny GIF.