Creating Effective Online Surveys:
The Ultimate Guide
Making an important decision is much simpler when you have data to back it up. But how exactly do
you get the data you need to make crucial, impactful decisions for your business?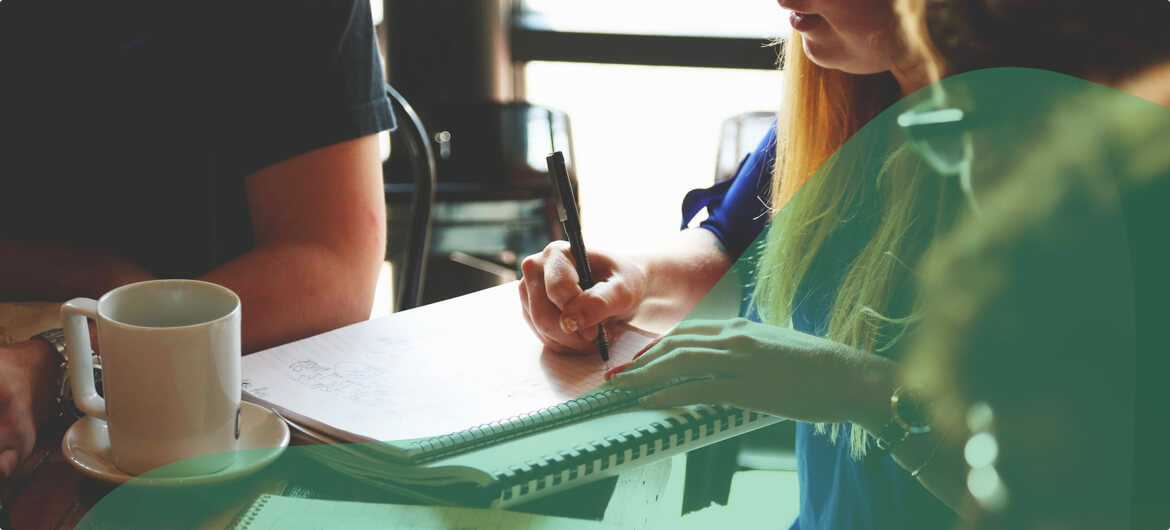 Top 10 Survey Conversion Tips
The goal of surveys is to collect valuable, insightful data. But if people abandon your survey, you won't be able to collect enough data to really understand your audience. A substantial number of survey responses is needed to ensure your data is valid and reliable.
The key to getting people to hit submit is to ensure they don't become frustrated or confused while taking your survey. It's also important to deter boredom and keep their attention.
Here are 10 survey conversion tips to help minimize survey abandonment so you can gather the data you need!
We know how tricky it can be to ramp up your survey conversion rate. That's why we created the Conversion Kit, a set of powerful tools to help boost your survey responses.
Keep it short.
In today's world, attention spans are shorter and time is more valuable than ever. To get the survey submissions you need, you must keep your surveys as short and concise as possible. Don't ask questions that aren't absolutely necessary to your research or the problems you're trying to solve.
If your survey takes less than 10 minutes to complete, mention this in your outreach to entice people to click on your survey link. When your audience understands the time investment up front, they'll be more likely to click on—and stick with—your survey.
Nearly 15% of mobile users will abandon your survey if it takes them 10 or more minutes to complete.
Use language your audience will understand.
This survey tip is important for two reasons. The first deals with the frustration factor. If your audience doesn't understand a word or phrase used in a question, they'll become frustrated and disengage from your survey. If there's even a slight inkling that a term might be confusing, misunderstood, or even unknown, don't use it. Avoid using jargon, acronyms, buzzwords, and slang. If you want to use acronyms to save space, always spell out the acronym on first reference.
The second reason language is so important is for credibility and authenticity of data. If you include language your audience doesn't understand, one of two things is likely to happen: They'll abandon the survey, or they'll randomly select an answer just to get through the question. This results in bad data, which is not what you want!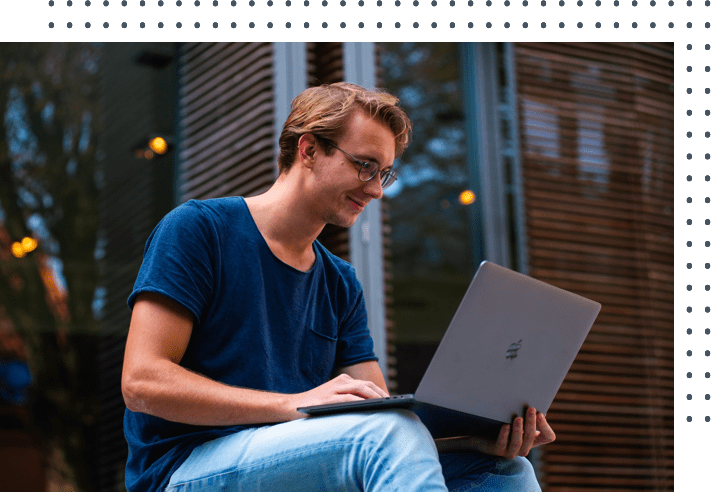 Use imagery and colors.
Make your surveys eye-catching by infusing them with colors and imagery! Few people enjoy staring at a standard black-and-white screen for very long. Keep your survey takers' attention and minimize boredom by creating fun surveys that appeal to people's eyes.
With the right survey tool, you can make your survey questions go from this:

To this:
Be clear with your questions.
Don't let confusion mess with your survey submissions! Here's an example of one way many survey questions go wrong:

Your survey taker will probably have different opinions on each part of this question. It's very unlikely that they would have the same feedback and thoughts on whether the product is easy-to-use, reliable, and worth the cost. What if they believe it's easy-to-use and reliable, but too expensive?
Break up the question to ensure you're gathering feedback that is correct for each topic. It's also wise to include better answer descriptors than simply yes or no. Using a matrix layout is very handy for this situation.

Adapt the survey to the survey taker.
To keep your survey as short as possible, only ask questions that are relevant to the survey taker. This is simple to do by using a survey tool that offers conditional logic. For example, let's say you want feedback if a survey taker selects yes or no for the question below.

Break up the question to ensure you're gathering feedback that is correct for each topic. It's also wise to include better answer descriptors than simply yes or no. Using a matrix layout is very handy for this situation.

Brand your survey.
In today's age of technology, it's not uncommon for people to find themselves faced with illegitimate emails and scams. To increase your survey conversions, give your survey more authenticity, credibility, and legitimacy by adding your branding to your survey template. When people open your survey and see a familiar logo, they'll know it's legitimate and be more likely to submit their information.
Use section breaks.
You should use every tool available to make your survey look shorter. Many survey tools let you create survey sections, which breaks up your survey into multiple pages. This prevents continuous scrolling and that "this is never going to end!" feeling brought about by long survey pages.
The key is to hit the right balance and not go overboard. Your survey taker will eventually get sick of hitting the next button. It's smart to do some A/B testing to learn more about your audience's preference for page breaks and sections. You might be surprised by what you find out!
If your survey is less than 15 questions, consider showing one question at a time. This creates a great survey experience on mobile devices, which is excellent for in-person surveys.
Be smart with demographic questions.
Demographic survey questions are important, but they can also cause people to abandon your survey if you ask too many. Avoid adding extra length to your survey by only including questions that are absolutely necessary. Unless gathering demographics is the reason for your survey, don't make demographic survey questions mandatory.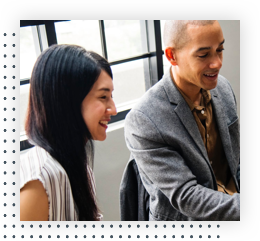 Some people don't want to share demographic information, so putting demographic questions at the beginning of your survey can be off-putting. Consider putting your demographic questions at the end, and always offer the response option "I prefer not to answer" for those who don't want to disclose that information.
If you're surveying an audience you have a lot of demographic data on already, you might even considering skipping demographic questions altogether.
Be short and clear in your survey invite.
If the link to your survey is buried in a long email or hidden between paragraphs of text on a landing page, you're bound to see low submission numbers. Be very clear and concise when asking people to take your survey. All they really need to know is why you need them to take the survey and where they need to go to complete it.
Make the link to your survey bold and in a different color than the rest of the text to catch people's attention. You might add a button to your email or landing page that links to the survey and says "Take Survey Now." If your survey is for a wide audience, you might consider sharing it on social media or embedding it on a page on your website.
Offer an incentive.
The amount of surveys people are asked to take has increased tenfold over the last decade, causing extreme survey fatigue. Many companies have fought against this statistic by offering incentives to take their surveys.
Offering an incentive—whether it be in the form of money, swag, gift cards, or product samples—is recognized as a valuable tool for encouraging people to respond to surveys by the American Association for Public Opinion Research. Consider setting aside some of your budget to cover a survey incentive for participants. You may want to do some testing on different incentives to see which works best for your audience.
In many studies, prepaid incentives yielded significantly higher response rates than promised or no incentives. Try offering a gift card up front in your survey invite email to see if the same is true for your audience!