Creating Effective Online Surveys:
The Ultimate Guide
Making an important decision is much simpler when you have data to back it up. But how exactly do
you get the data you need to make crucial, impactful decisions for your business?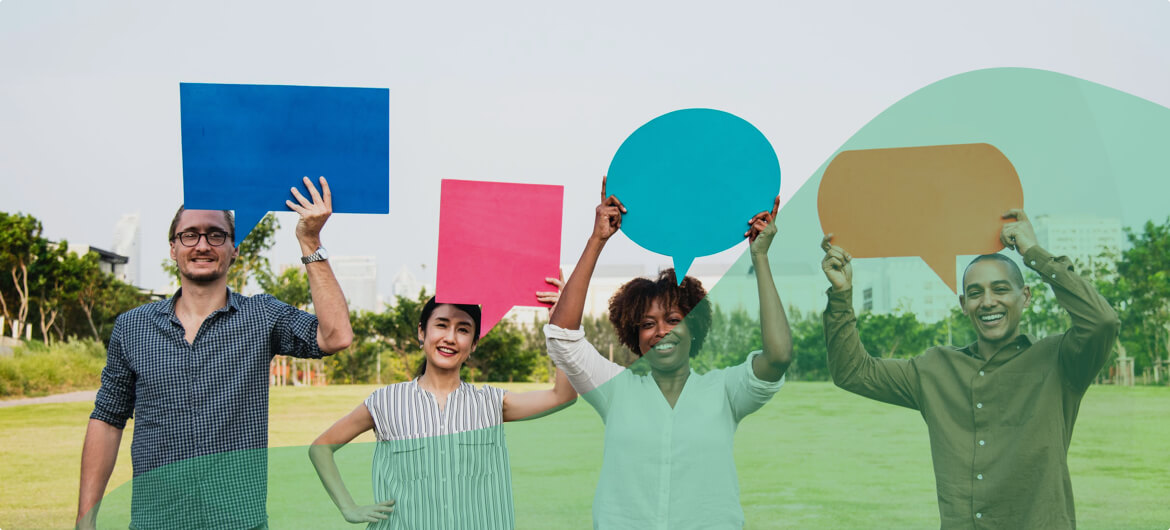 How Surveys Can Benefit Your Team
Don't make big decisions blindly! No matter what problem you're trying to solve or decision you're trying to make, gathering input and feedback from customers, employees, event attendees, students, or patients will always help you make smart decisions.
Here are just a few questions surveys can help you answer:
What price point should our new product be offered at?
How engaged are my employees?
Was our most recent event a success?
Are patients satisfied with visit wait times?
Will customers recommend my product to their friends and family?
Are students happy with courses and professors?
How can we improve the customer experience?
Stop working off assumptions and start making decisions with data! It's simple to pitch why you need surveys to your leadership team if survey software isn't a part of your tech stack yet. Here are just a few ways online surveys can help improve your business and support the goals of your team:
Whether you're launching a new product, putting together an event, or getting more patients through the door, surveys can help you gather substantial data that can guide your strategies.
When you're able to easily survey large groups of people, you'll discover trends, opinions, wants, needs, likes, and dislikes that will help you develop strategies that make sense for your audience. You won't have to guess if your audience wants your next ice cream flavor to be mint chocolate chip or birthday cake—you'll know!
Without customers, there is no business. Continually surveying customers about their experiences and satisfaction can help your team identify what's working and what's not. With specialized surveys personalized to your audience, you'll gather insightful data on exactly what makes your customers come back time after time, as well as what's causing them to consider alternatives.
Should you focus on the price, usability, or quality of your product? When making big decisions like these, surveys can be a game changer. You'll collect authentic data that can help your team set priorities and better understand the wants and needs of your audience.
Maybe you thought the product was too expensive, but your survey results show customers are more concerned about the usability. Gathering data like this can make the difference between investing tons of money into a project that works versus a project that tanks. With customer insights in tow, you can make a better pitch to your leadership team that's based on what your customers really want.
Planning is essential to the success of your business, and good planning requires data that helps you understand your wins and failures. By implementing surveys into your normal business functions, you'll be able to better plan for the future by making informed decisions with data.
It takes a lot of money to run a business. Each department must make the most of their budget, regardless if you're in marketing, HR, or IT. By investing a small amount into online survey software, you'll be able to collect endless amounts of data that will help you make decisions about everyday expenses and larger investments.
Whether you're surveying employees about benefits, asking patients about a recent appointment, following up with customers after a purchase, or asking students to evaluate courses, surveys can help you identify and solve problems so you can make the best return on your investments.
Using surveys to collect data is an easy way to gather automated, honest feedback that can guide your team to success. You'll develop better strategies based on the real needs and wants of your audience. If you're ready to create killer surveys that help your team gather data and put it to work, you're in the right place! Read on to unlock the best tips on how to create effective online surveys in a snap.
Formstack customers deployed more than 10,000 surveys in 2018!