No matter what industry or department you work in, the frustrations are the same. How often do you struggle to get your most important work done because smaller tasks get in the way? To help you become more productive, we've put together a collection of infographics that reveal automation workflow strategies you can implement right away to achieve success. Opt in and get daily tips delivered to your inbox. We have strategies for marketing, healthcare, and more.
Want these infographics sent straight to your inbox?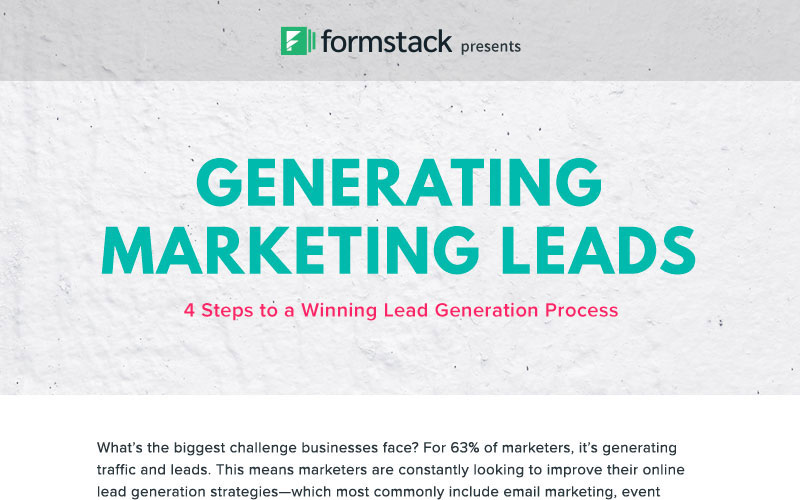 For Marketing Professionals:
4 Steps to a Winning Lead

Generation Process
Learn how to create a lead generation workflow that's easy to implement and gives you results.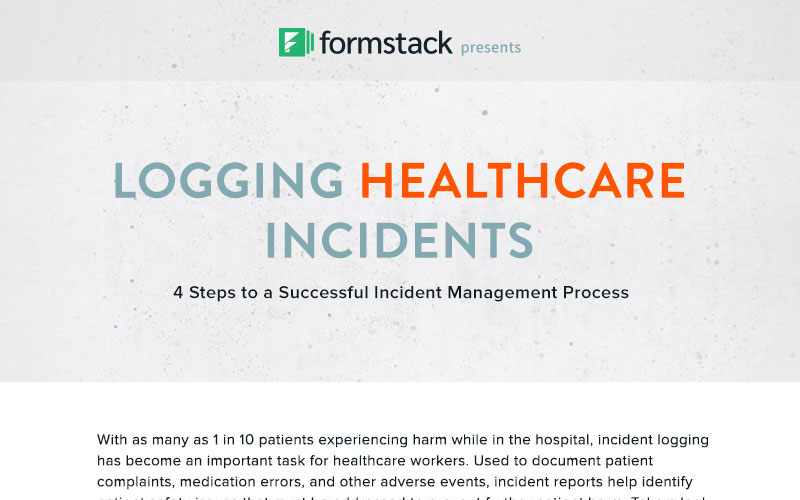 For Healthcare Professionals:
4 Steps to a Successful Incident

Management Process
Quickly identify and address safety issues with an error-free healthcare incident reporting workflow.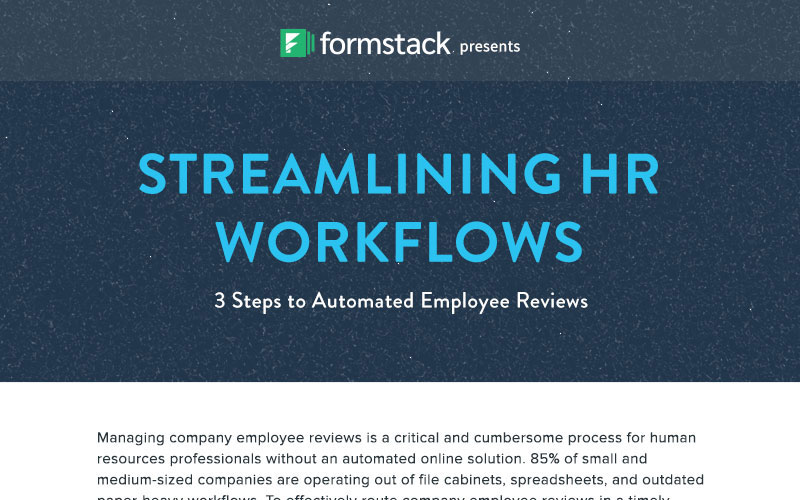 For HR Professionals:
3 Steps to Automated

Employee Reviews
Discover how task automation can help you and your team simplify the employee review process.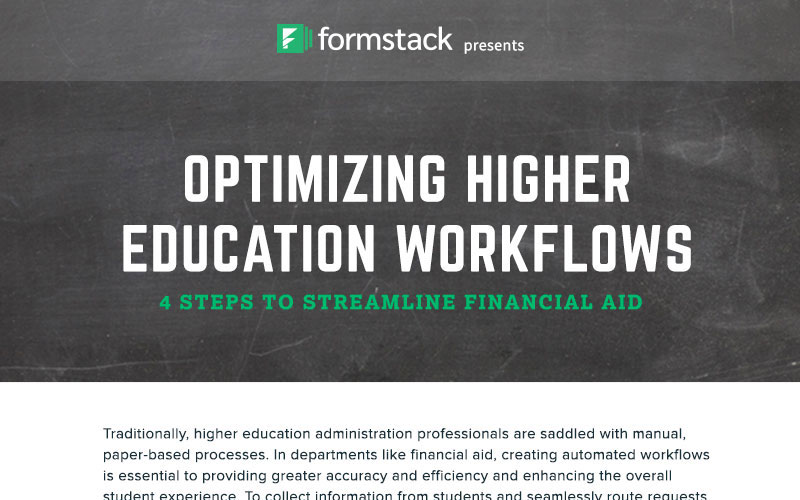 For Higher Ed Professionals:
4 Steps to Streamline

Financial Aid
Learn about higher education workflow solutions that can help you create a better financial aid process.
Break down productivity barriers.
Formstack's workflow solutions can help you simplify your day-to-day, boost efficiency, and accomplish tasks faster. Sign up for a free, 14-day trial to learn more.
Try It Free