A side-by-side comparison: Formstack vs. Marketing Automation
Alternative to enterprise-level marketing automation tools
You can build a unique marketing suite that scales to your business and avoids huge price tags. We'll show you how expensive marketing automation platforms like Eloqua and Marketo offer a lot, but can be replicated with much cheaper options like Formstack and other popular web apps.
Try It Free
Considering Marketing Automation
You might not feel ready for an expensive marketing automation tool like Eloqua or Marketo, but you want to do more with your customer data. Start with lead generation! Using Formstack's Manager plan, you can start collecting leads at the same volume as Eloqua and Marketo, but at a much lower cost.
Formstack vs. Eloqua & Marketo
MARKETING AUTOMATION
Manager
Basic
Standard

Price

$99
$2,000
$1,995

Submission/Contact Limits

10,000
10,000
10,000

Users

10
10
10

Simple Form Editing

Email Integrations

CRM Integrations

Hidden Fields

Embeddable Forms

Data Routing

Form Analytics

Form Logic

E-signatures

Themes

File Uploads

Mobile Apps
Eloqua and Marketo allow you to store up to 10,000 contacts in your account, the same amount of leads you can collect using one Formstack form. You can also easily collaborate on lead generation in Formstack, with the ability to add up to 10 users. And Formstack forms are specialized to meet a variety of form building needs, some that even they can't provide.
The Power of Integration
Effective campaign management solutions give you the ability to leverage lead data to better communicate with your customers. By passing your lead information to one of Formstack's many popular integrations, you can tailor your data management to your company's unique marketing strategy. This way, you're not paying big bucks for functionality that you don't need.
Don't Get Locked Into Contracts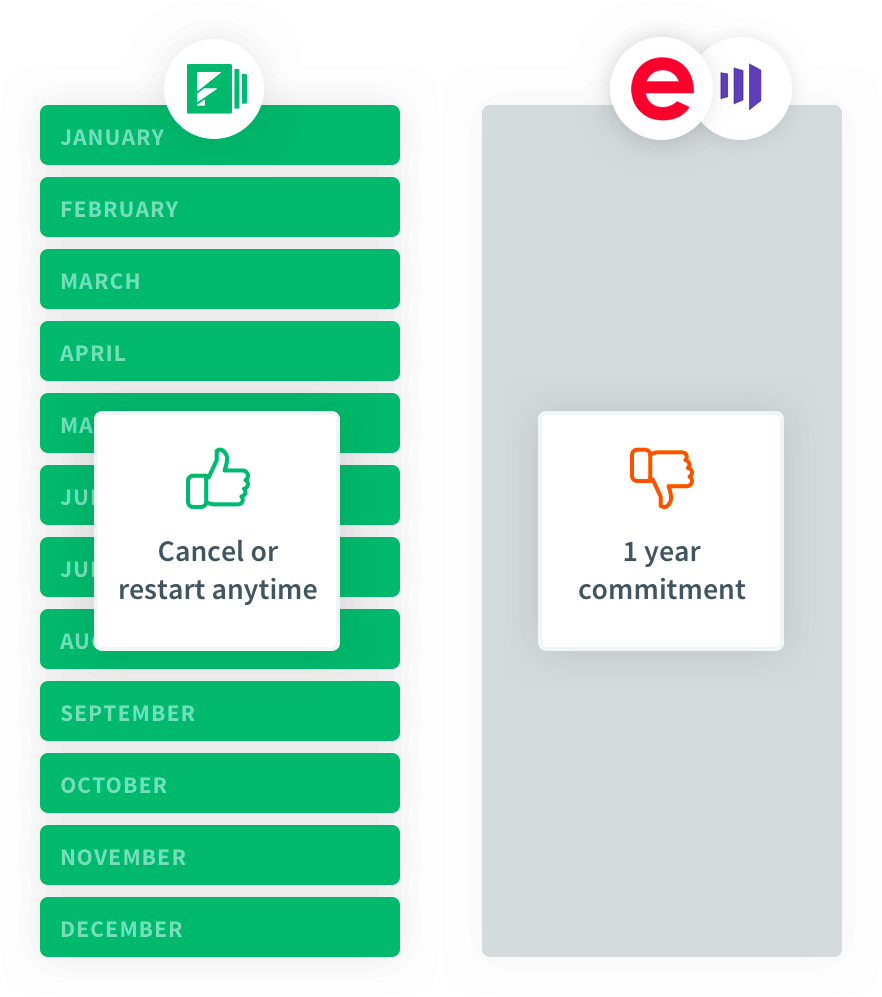 Growing companies frequently change their marketing strategies and needs, so avoid getting locked in to a contract that might not meet your demands in a few months. With Formstack, you can quickly modify any form and add or drop most integrations as you need. Most of our partners offer monthly payment options.
Don't Pay for Support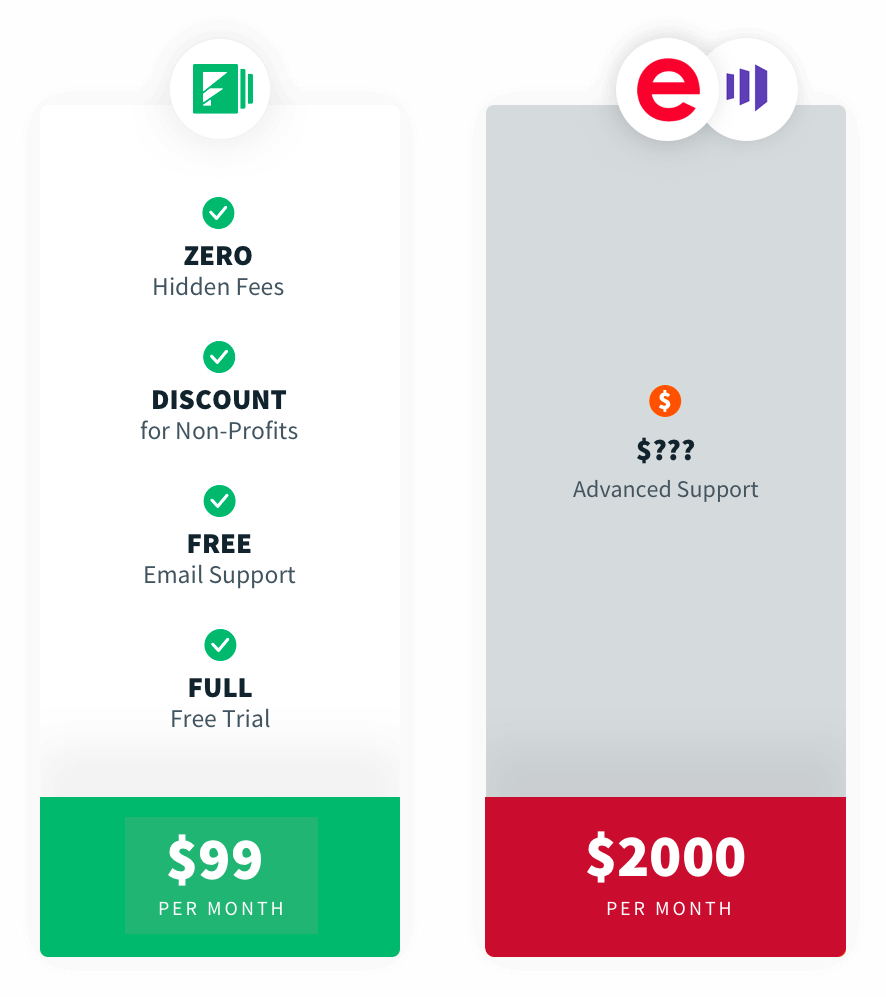 Larger marketing platforms like Marketo and Eloqua charge extra fees for advanced support and resources. With Formstack, access to support is always free, including documents on how to implement integrations.
Build a marketing automation
solution that works for you.
Sign up for a 14-day free trial today.
"Formstack integrates seamlessly with the tools we are already using, and the product has grown as our needs have expanded."
Lorraine Ball, Roundpeg

"We love the flexibility and affordability Formstack provides us! It has saved us thousands of dollars."
Sierra Catcott, OneOC