Create a
Post-Event Email Campaign
Formstack's informative e-book shows you how to keep leads interested through post-event email marketing.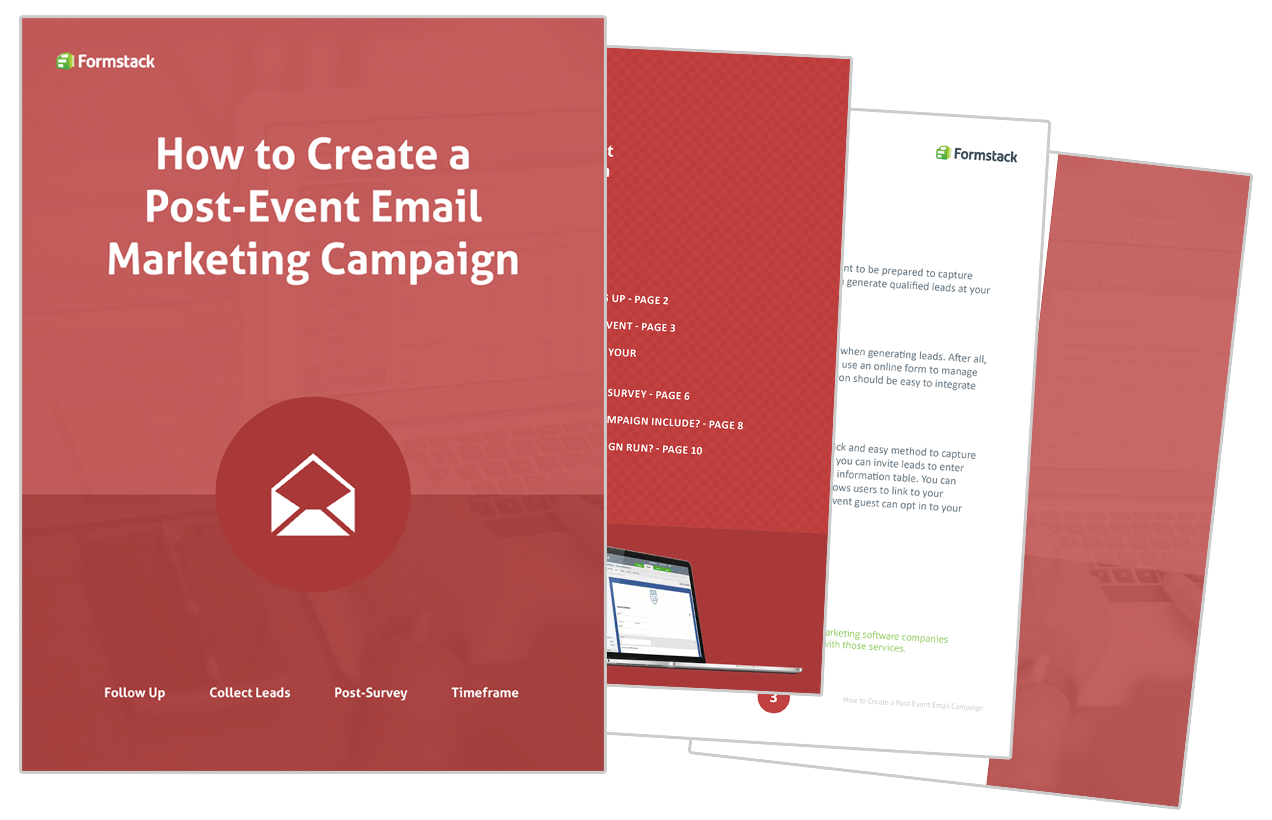 Your event went really well last night, but how do you keep all those new leads interested? Sending post-event emails is one surefire way to keep event guests engaged.
Formstack's e-book offers tips for creating a stellar post-event email marketing campaign that will turn those leads into conversions.
THIS E-BOOK INCLUDES:
Tips on how to collect leads at your event
Ways to properly conduct a post-event survey
Post-event email marketing best practices
Download now to learn how to capture your post-event leads.