ebook
Build a Successful Conversion Rate Optimization (CRO) Plan
Use Formstack's marketing ebook to create a powerful CRO strategy
that gives you more leads and boosts sales.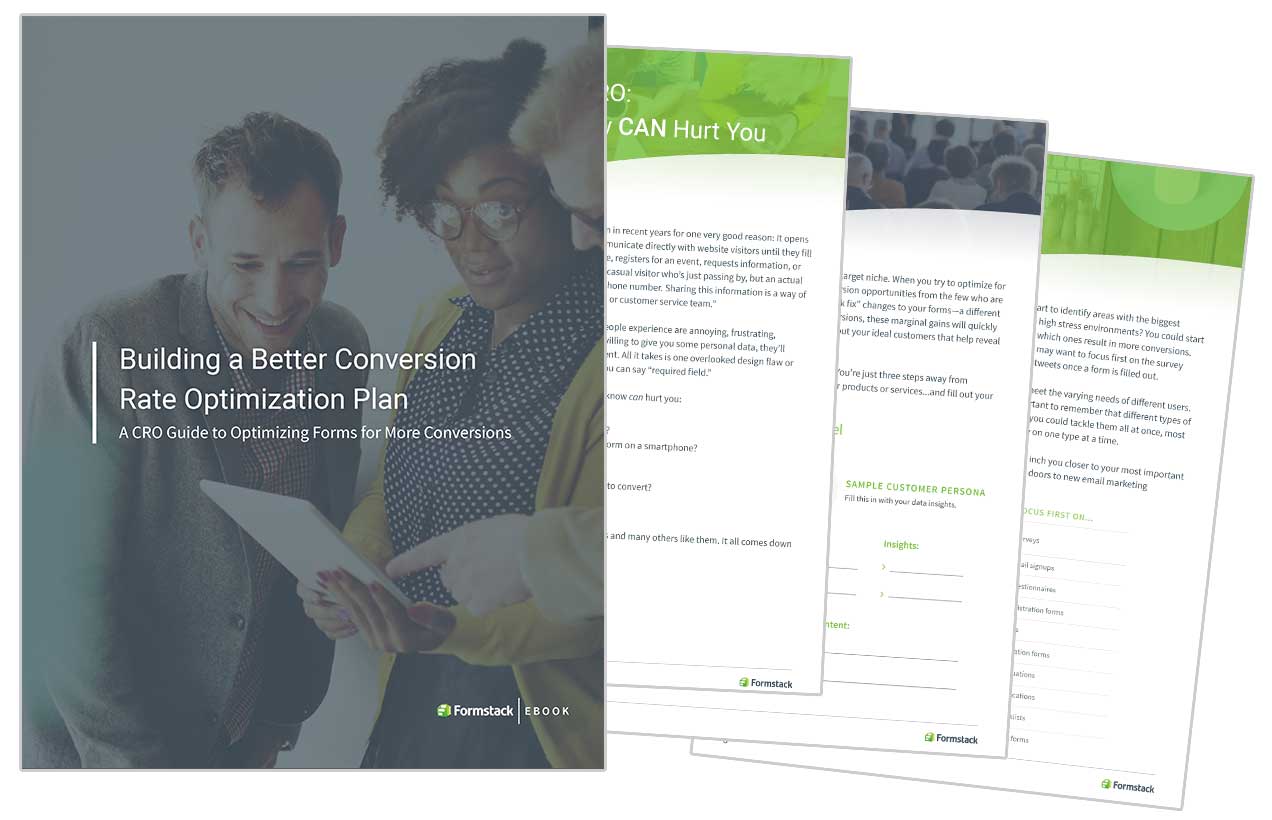 A well-planned conversion rate optimization strategy is essential for effective marketing. But there's one element that's often overlooked: the online form. Without an optimized web form, your site visitors can't (or won't) convert!
In this ebook, we'll show you how to create high-converting forms that send more leads to your sales team, increase revenue, attract more event attendees, improve survey results, and more.
This free ebook includes:
Best practices for defining your audience and creating customer personas
Tips and tools for optimizing your lead generation forms
Proven ways to gather actionable data insights and increase conversions
Download your copy now and empower your marketing efforts!