Accelerate your Salesforce
document generation.
Easily generate dynamic proposals, contracts, reports, invoices, letters, and more with your Salesforce data.
Start Now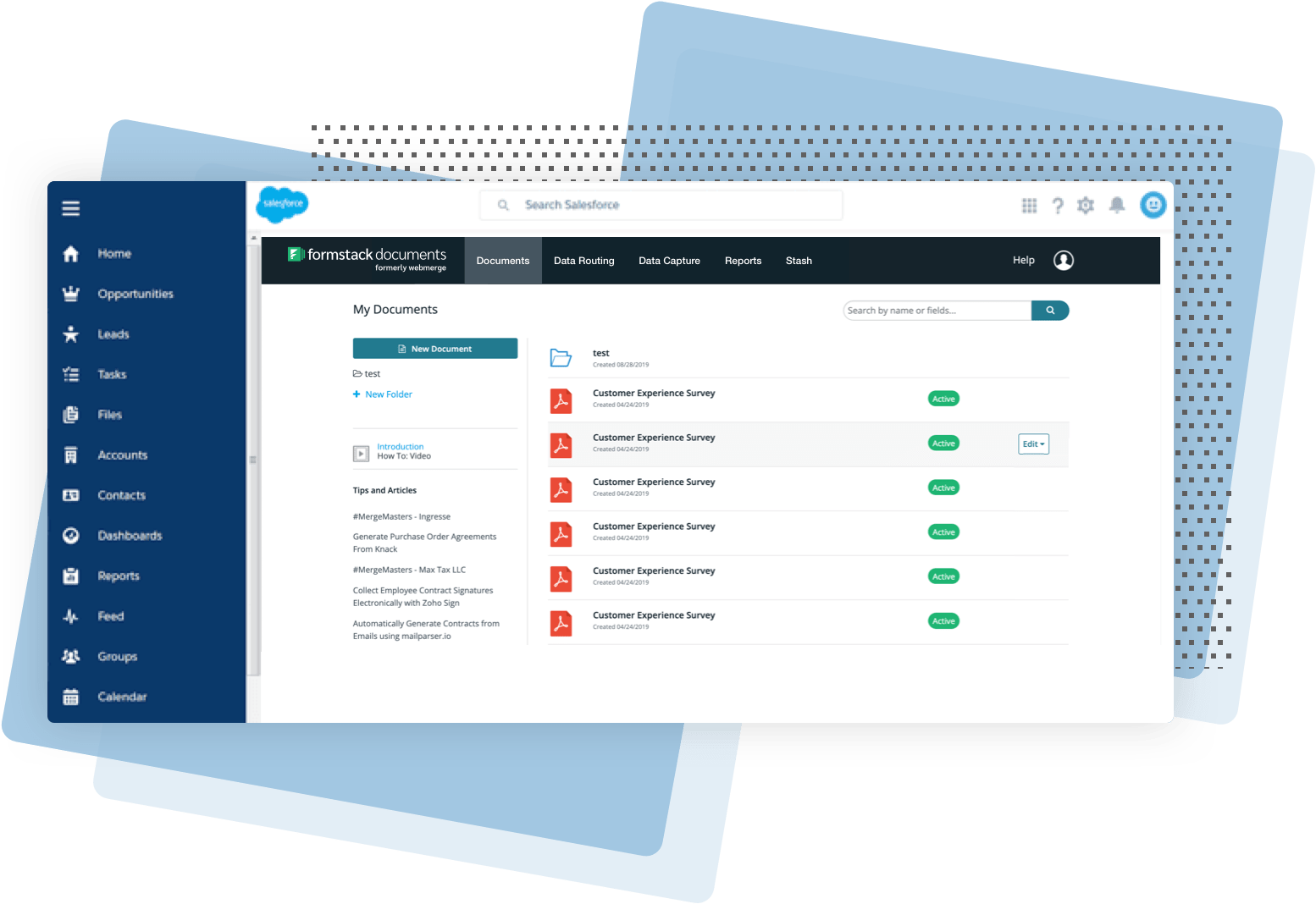 Automated document generation for Salesforce
No manual data entry needed.
Use your Salesforce data to create custom PDFs, Word documents, Excel sheets, PowerPoint presentations, and more in seconds. Formstack Documents works with the Group, Professional, Enterprise, Unlimited, Developer, and Performance editions of Salesforce.
Streamline your workflows.
Use conditional logic to trigger automated deliveries of your completed documents when certain conditions are met. With a click of a button, you can upload attachments to records in Salesforce, share with clients via email, or save them in the cloud.
Manage your files anywhere.
At a conference or out in the field? Formstack Documents works seamlessly with the Salesforce Mobile app so you can easily access your files no matter where you are. Create documents on the fly with the click of a button or manage your workflow settings—all from your mobile phone or tablet.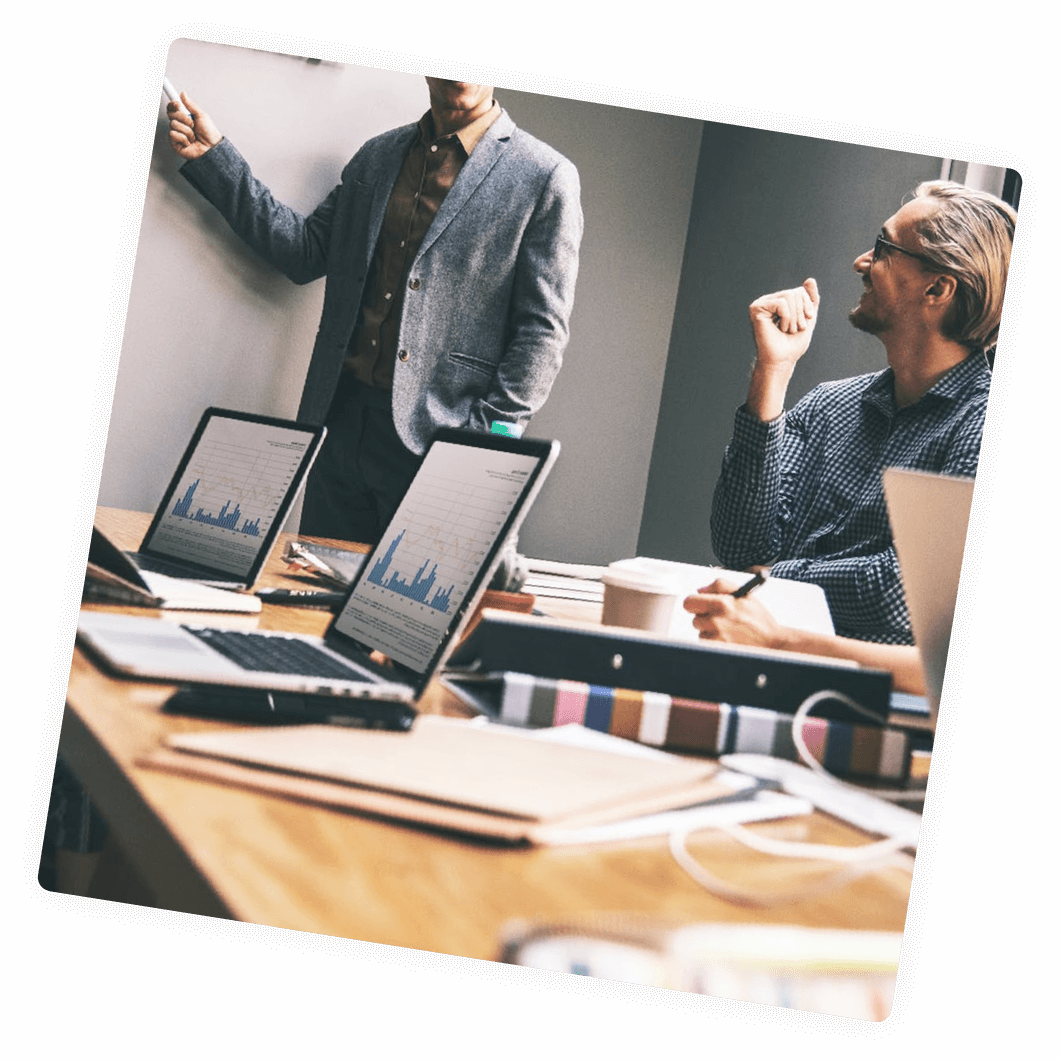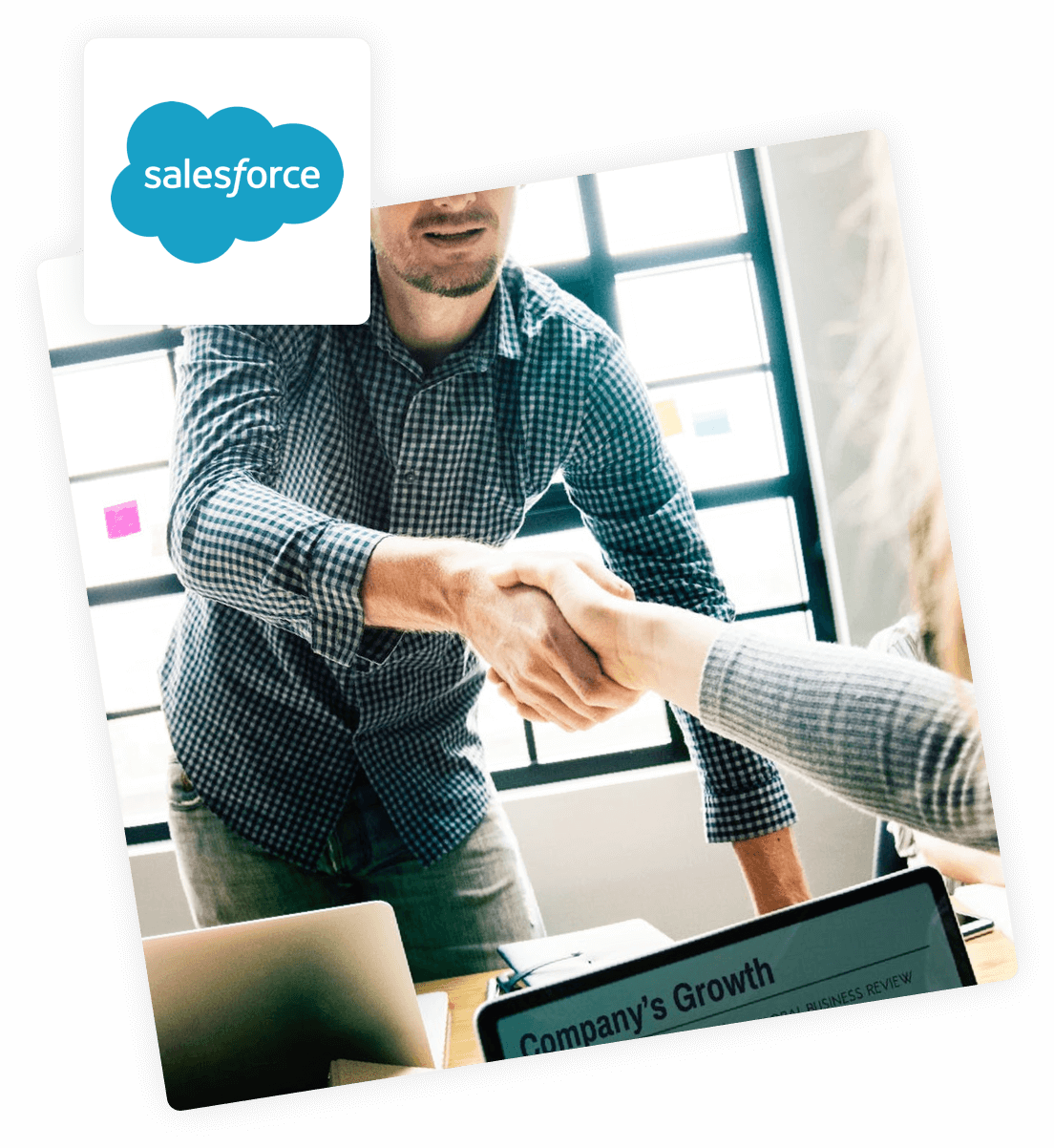 Smart document automation tools
Say goodbye to manual data entry.
Connect with us to learn how our Salesforce document generation solution can
help you reduce paperwork, save time, and drive your business forward.
Try It Free