Streamline your proposal generation.
Generate professional quotes and proposals that help you close more deals.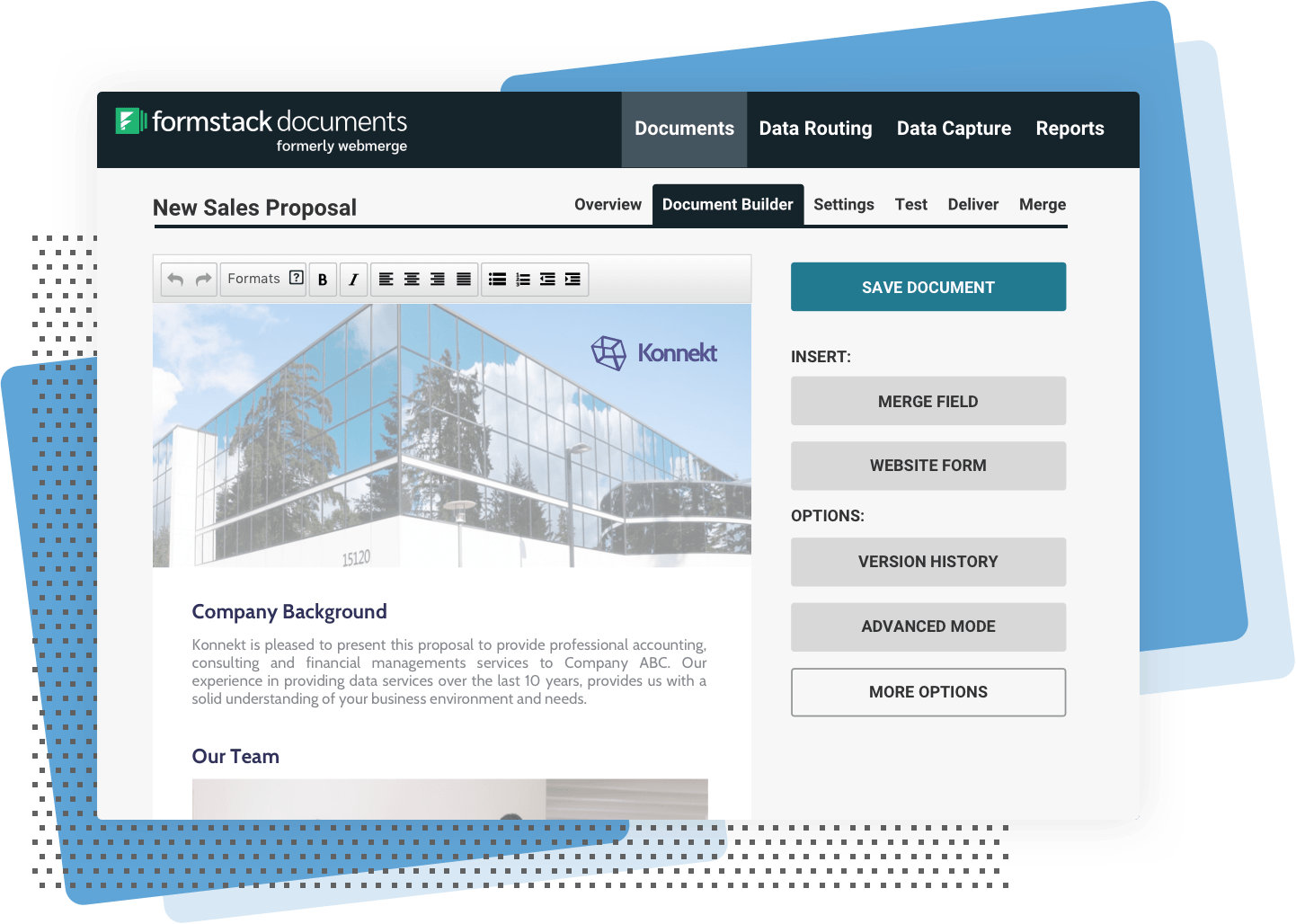 Accelerate your sales process with proposal automation.
Free your team from manual data entry.
Does your team spend hours putting sales proposals together? Formstack's Documents tool can help you cut down on document preparation time so you can focus your efforts on closing deals. Upload and use your own files or create templates that you can use to standardize proposals for your entire team.
Easily merge data into custom proposals.
With dozens of integrations, Formstack Documents makes it easy to pull data from sales forms, accounting software, or your CRM to automatically customize documents for your clients. Use conditional logic to show or hide different sections of your proposal depending on the data you use for merging.
Share and send documents anywhere.
Use automated delivery methods to streamline your proposal generation process from start to finish. Email merged documents to team members, collect signatures from prospects and customers, store files in your favorite cloud app, and much more. Proposal automation has never been easier!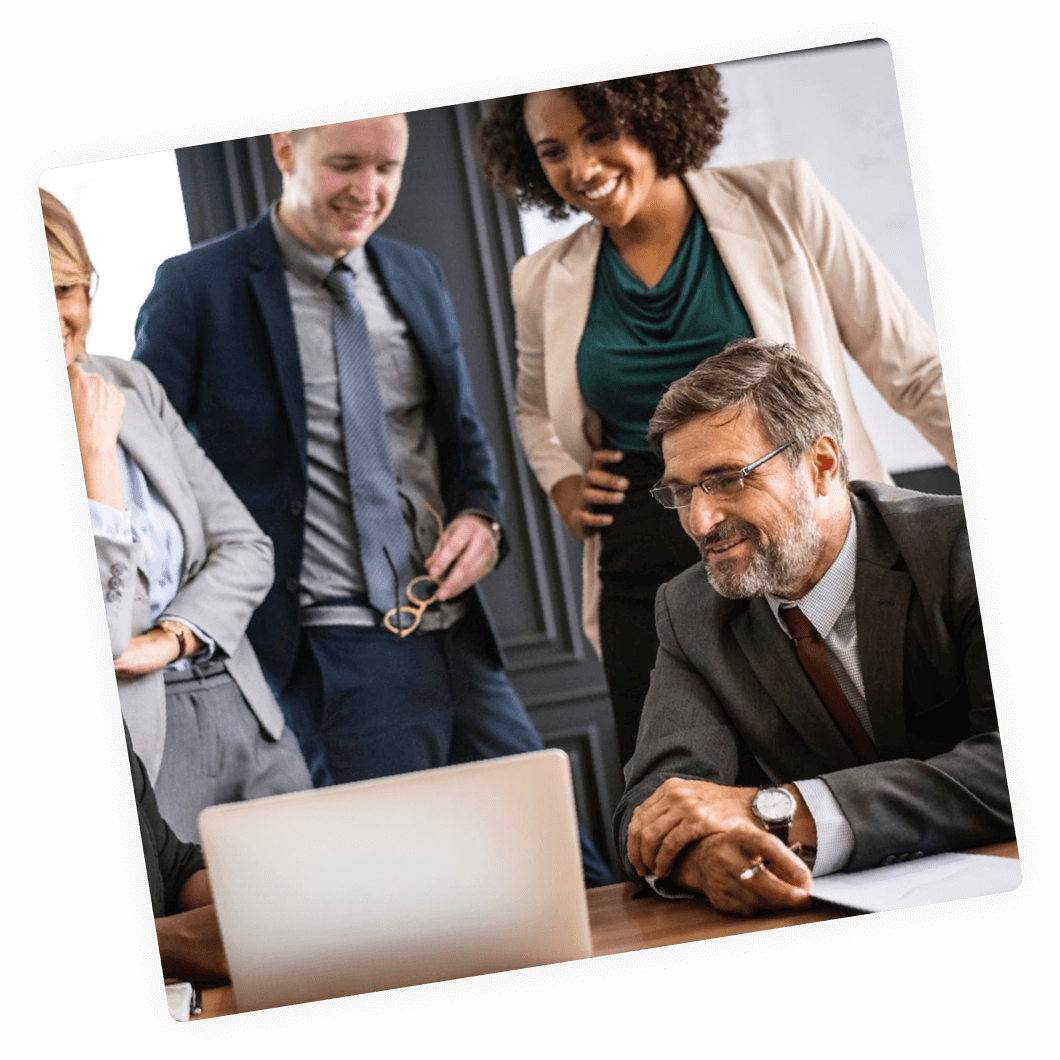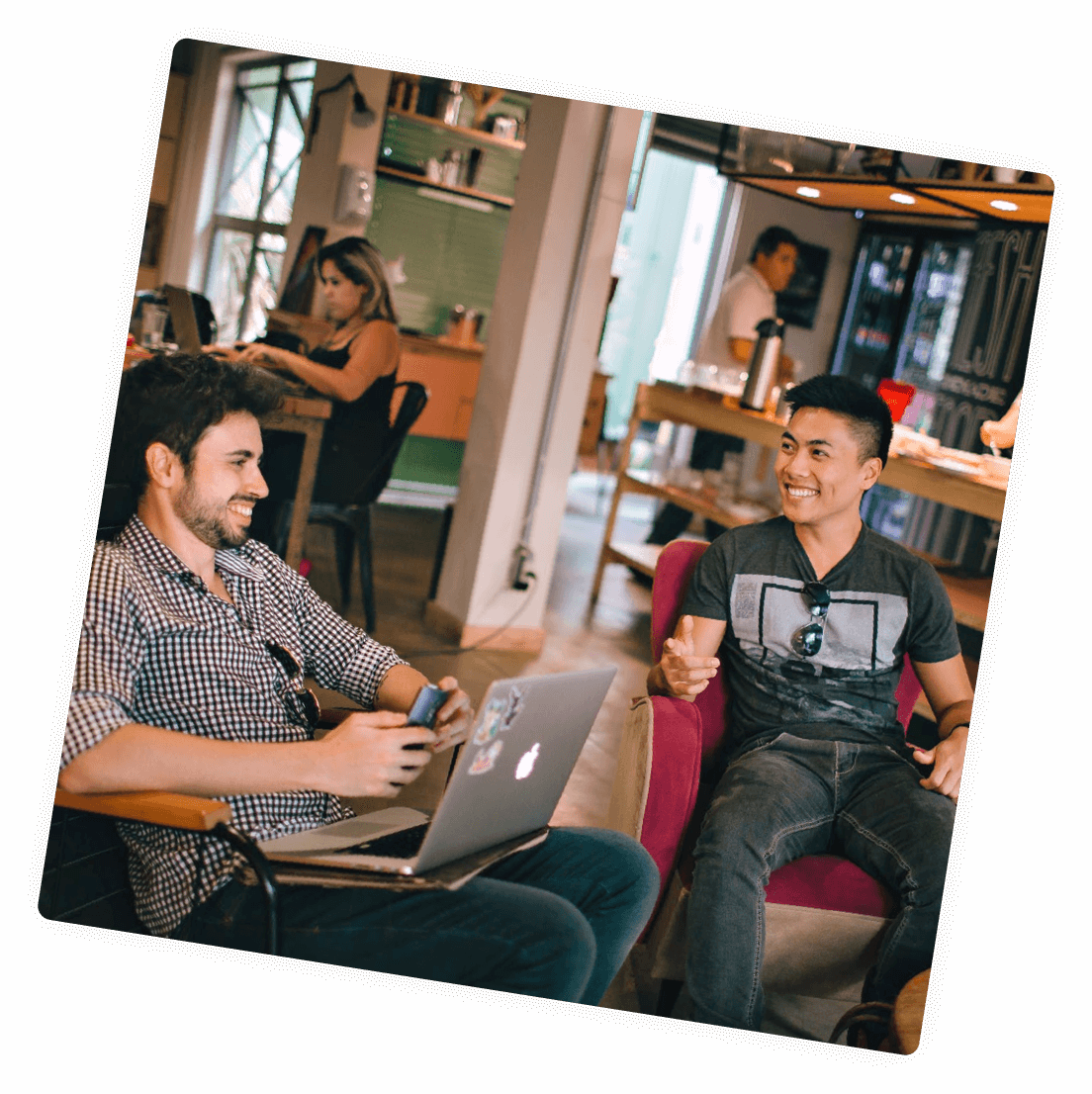 An easy-to-use online proposal tool
Boost productivity with a powerful proposal generator.
Connect with us to learn how Formstack's proposal generation software can
help your sales team become more efficient and close more deals.
Try It Free