Automate your contract generation.
Give your team a fast, simple way to create and deliver custom contracts to clients.
Start Now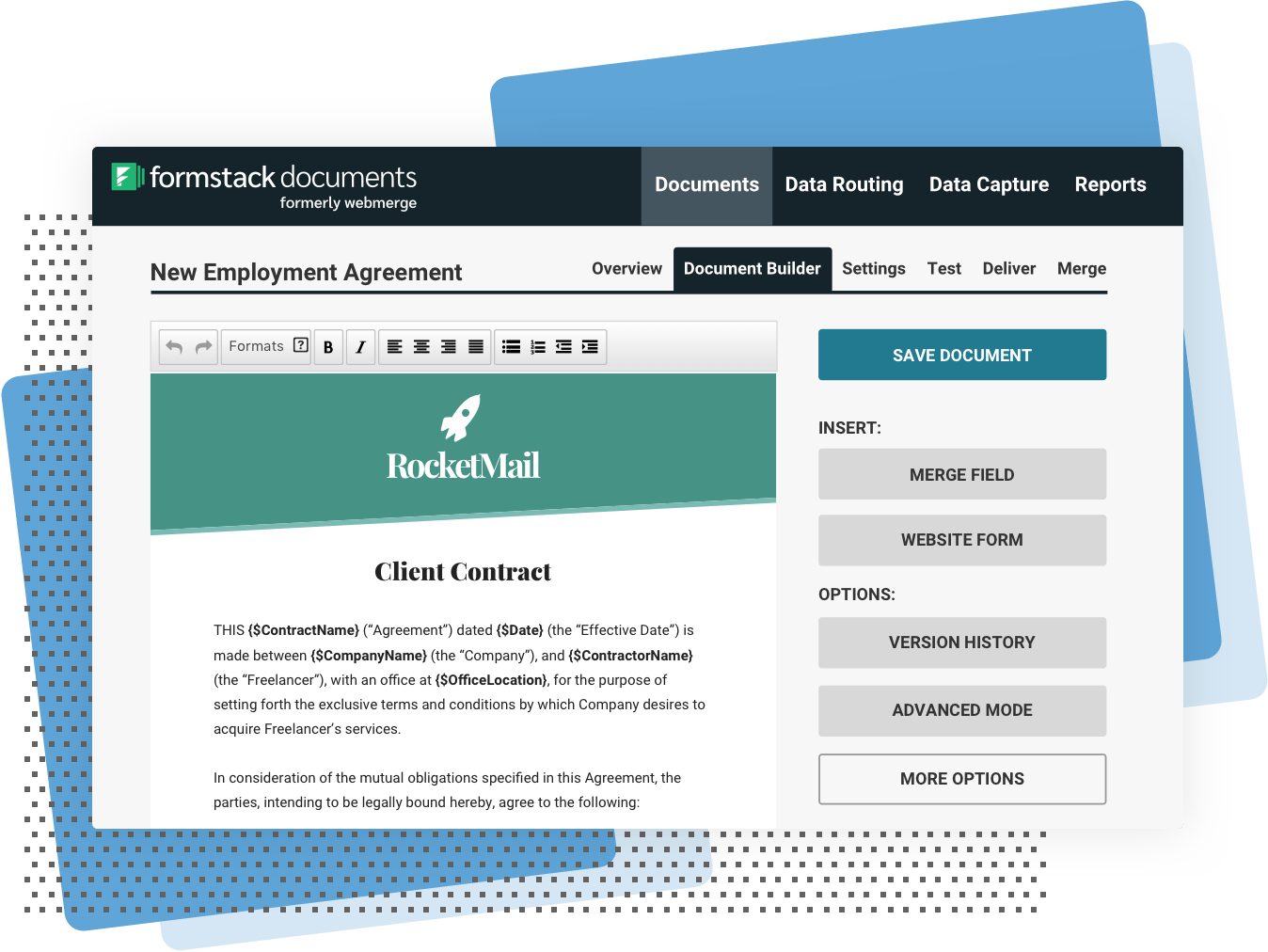 Save time with seamless contract automation.
Easily create custom contracts.
A streamlined contract automation process will help your team save time and create stronger client relationships. Use Formstack Documents to automate your contract generation. Upload and use your own files or create templates directly in our platform. You can use these templates for recurring contracts to help your team avoid duplicate efforts and data errors.
Populate your files in seconds.
Creating unique contracts for each client that steps in the door can be a time-consuming process. Pull data from the apps you use every day to create personalized contracts automatically. Add logic to each section of your document to show or hide different sections depending on the data you use to populate the contract.
Share documents anywhere.
Keep your contract generation process running smoothly from start to finish by automating your delivery methods. Formstack offers multiple delivery options to help you get documents to the right places fast. Safely send contracts to clients via email, route them to an eSignature tool to collect signatures, or send them to dozens of other apps for easy reporting, storage, and management.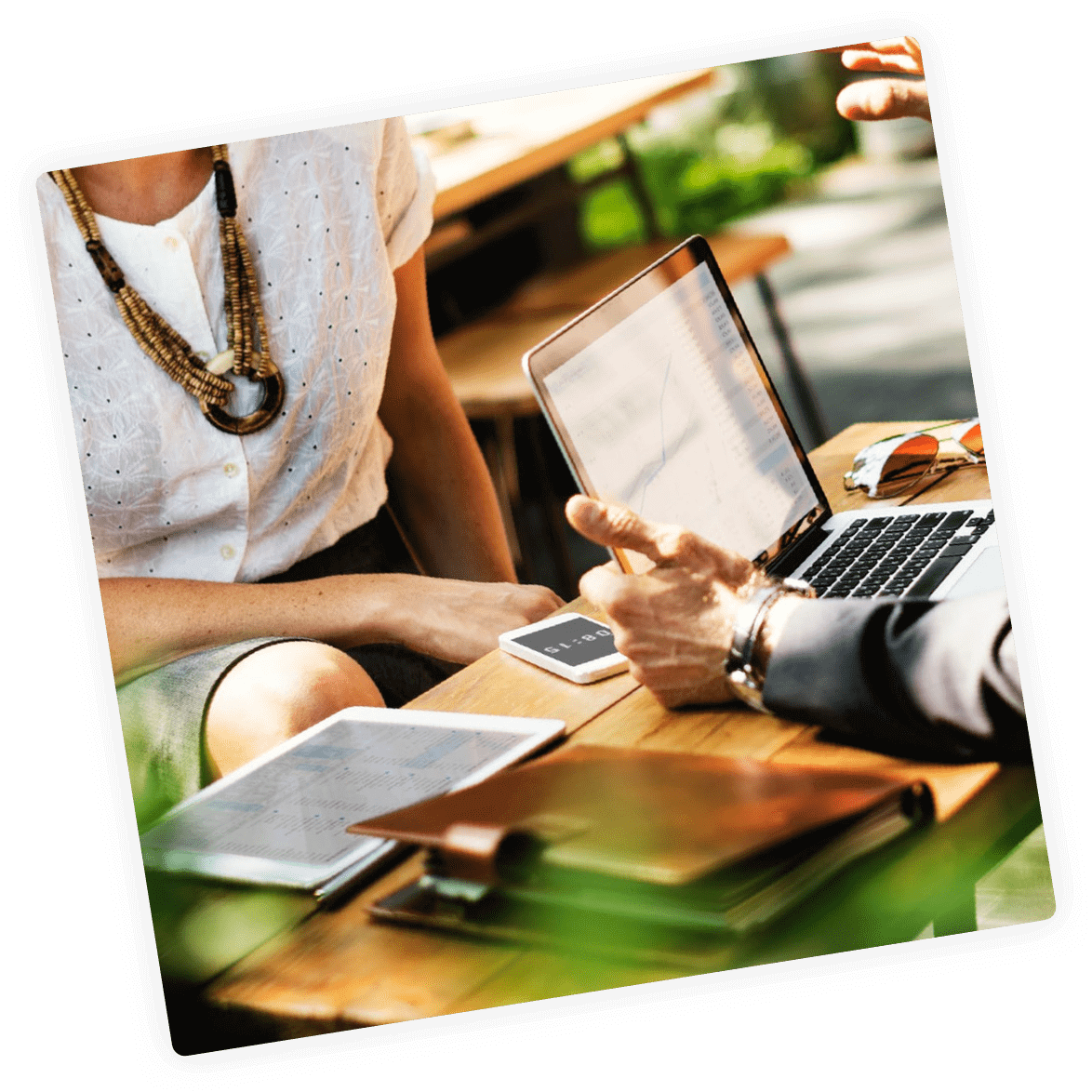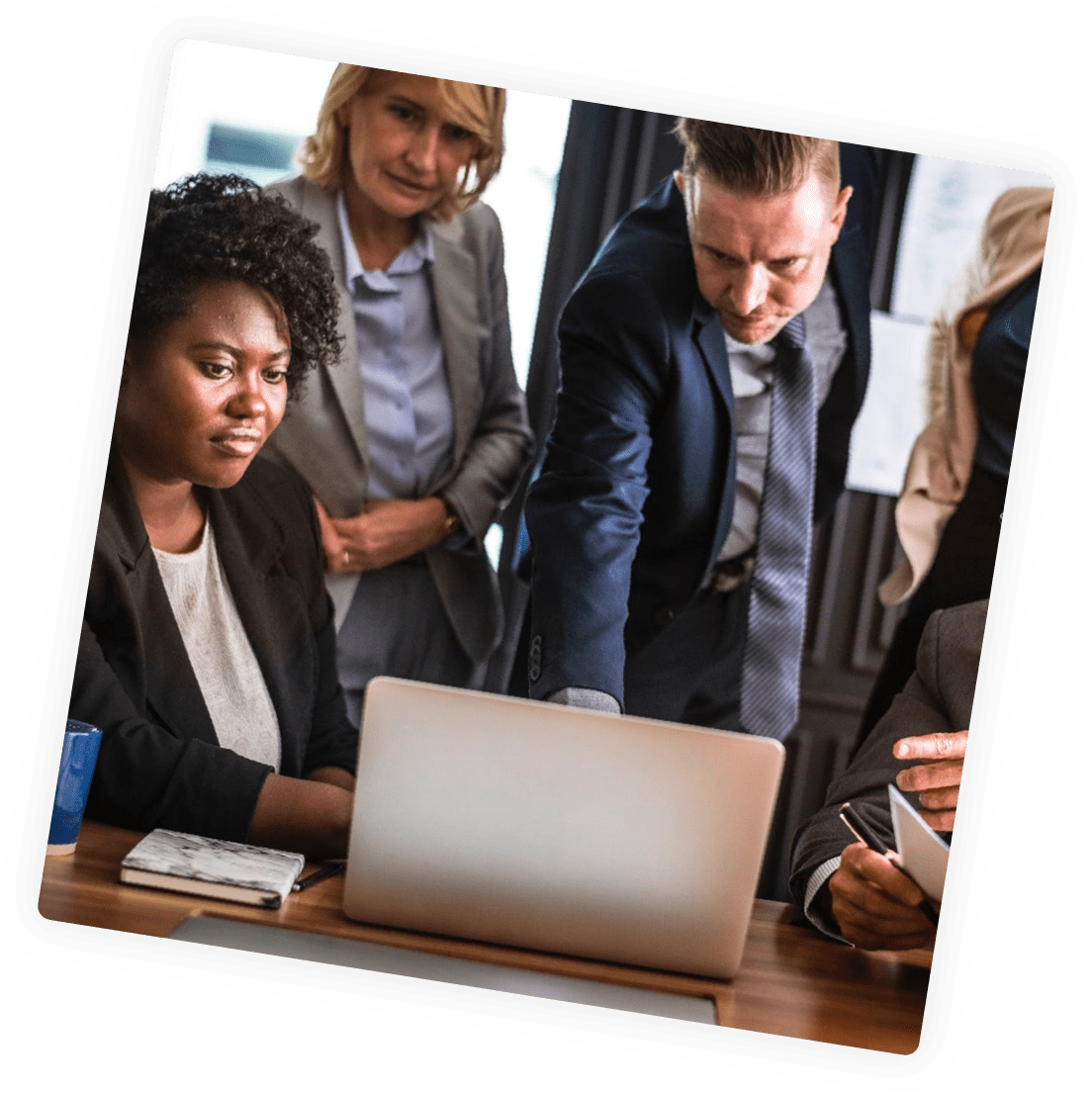 Power your document creation with smart tools.
Create simplified document workflows.
Formstack Documents can help you automate your entire contract generation process. Here's an example of how you can pair your documents with Formstack's online forms to streamline client intake.
Sara completes a consultation form on your website.
Her data is sent to a member of your sales team, who sets up an initial call to go over her needs.
The sales rep adds Sara to a client intake portal.
After her consultation, an email is sent to Sara asking her to complete a new client intake form.
Sara's data is used to create a custom contract.
Sara's info is populated into a premade contract automatically, saving your team time on manual data entry.
The contract is reviewed and signed by all parties.
Sara's contract is sent to her via Formstack's native eSignature tool, InsureSign, so she can review the document and provide her signature.
Streamline your contract generation.
Connect with us to learn how Formstack's Documents tool can help your team
improve client relationships through seamless contract automation.
Try It Free