Flexible API Document Generation
Use Formstack's open REST API to generate custom documents with data from your applications.
Start Now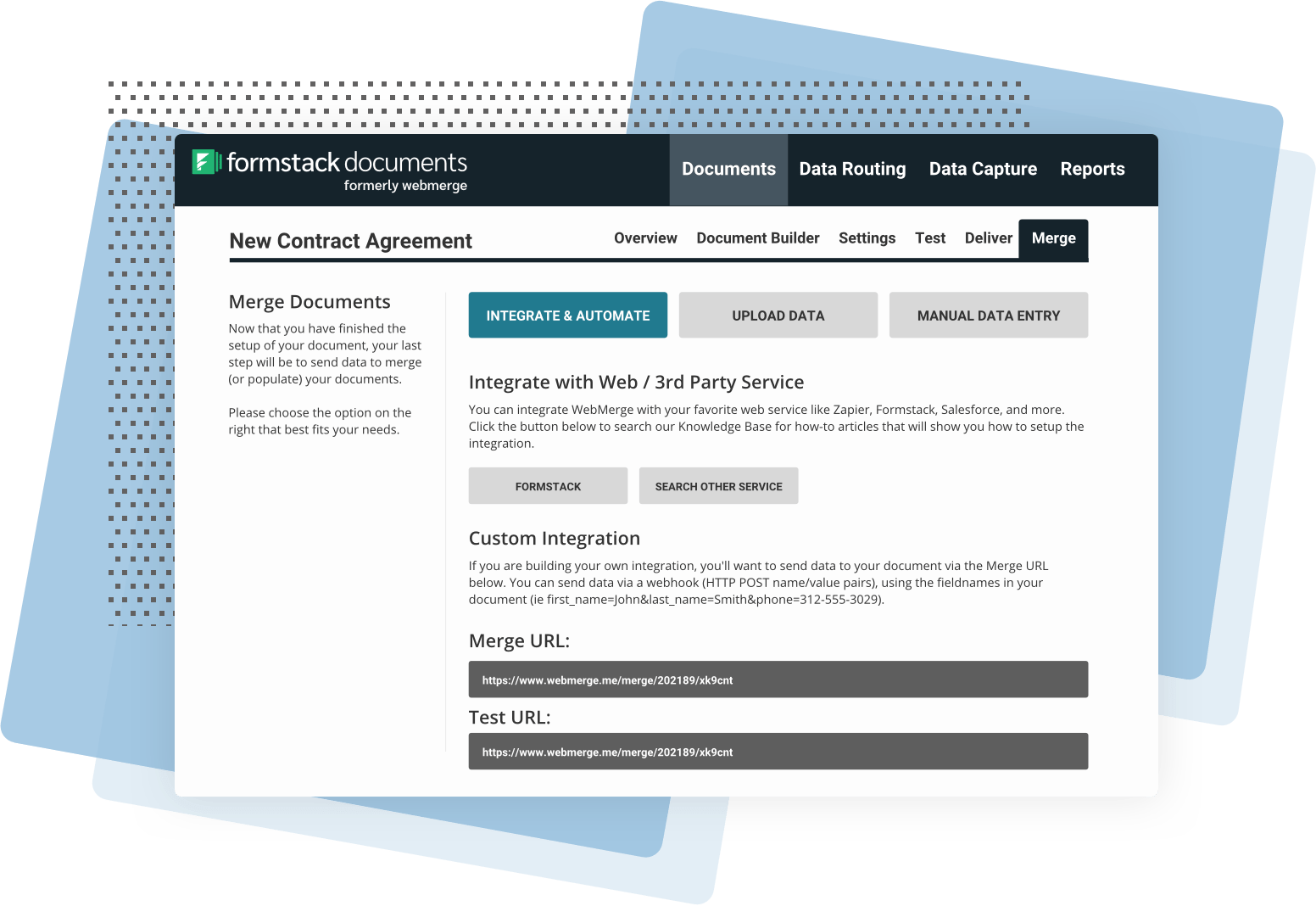 Developer-friendly document assembly
Simplify your file management.
Streamline paperwork and ditch manual data entry for good with document automation. Formstack Documents can help you generate custom PDFs, Word documents, Excel sheets, and PowerPoint presentations in seconds. Create a proposal template that your sales team can use for different clients, generate custom invoices for customers, and more.
Merge documents seamlessly.
Use dozens of apps to populate your documents with data. If you don't see the integration you need on our list, you can use our open REST API to connect Formstack Documents to your applications. To trigger a document merge, make an HTTP POST request to your document URL. Each document you use will have a unique merge URL that will send the data you specify directly to your document.
Generate documents in bulk.
Integrating your applications with our API is a great way to automate bulk document generation. With data routing, you can send information to multiple documents at once via a single HTTP POST. Just set up pre-defined conditions that control which documents are merged and how they are delivered to clients, partners, or employees. You'll never have to worry about manually creating custom documents again.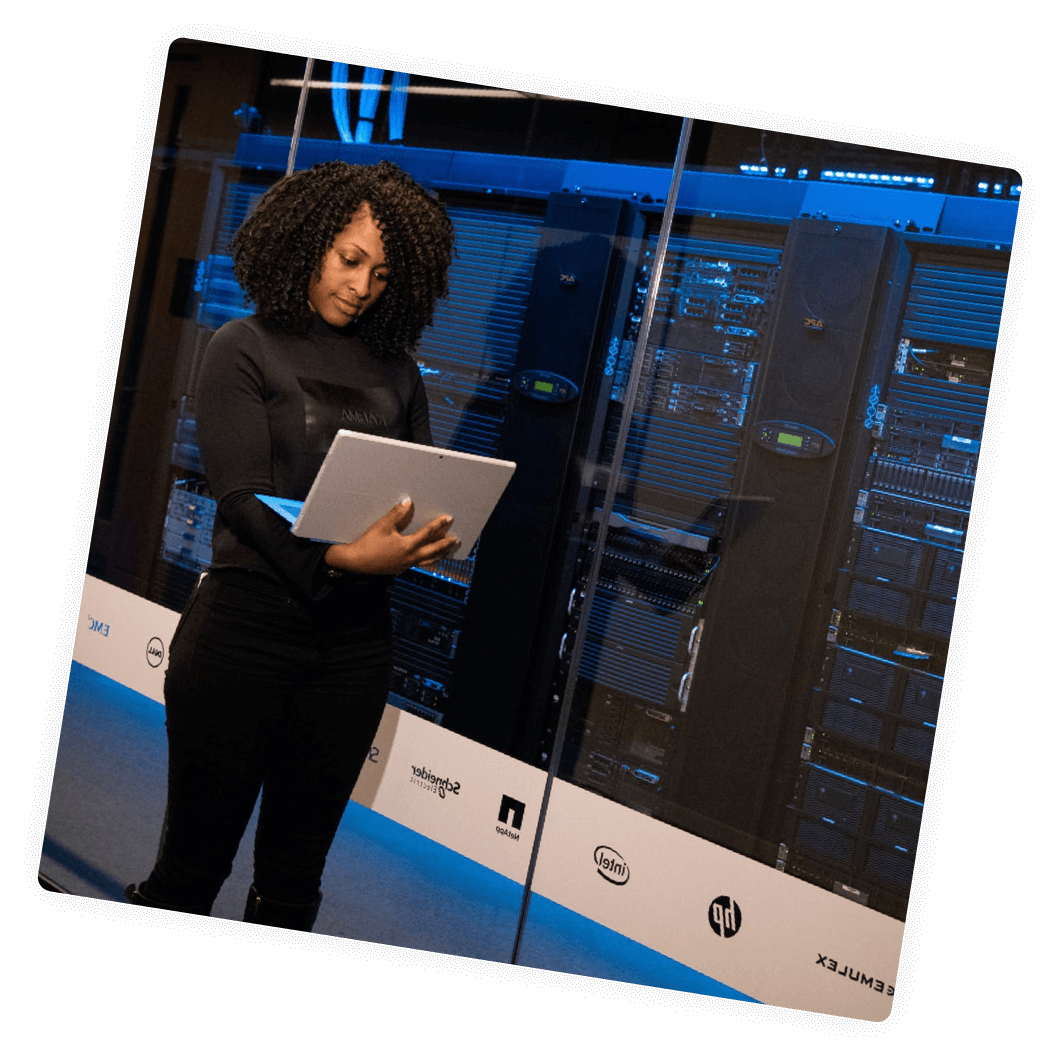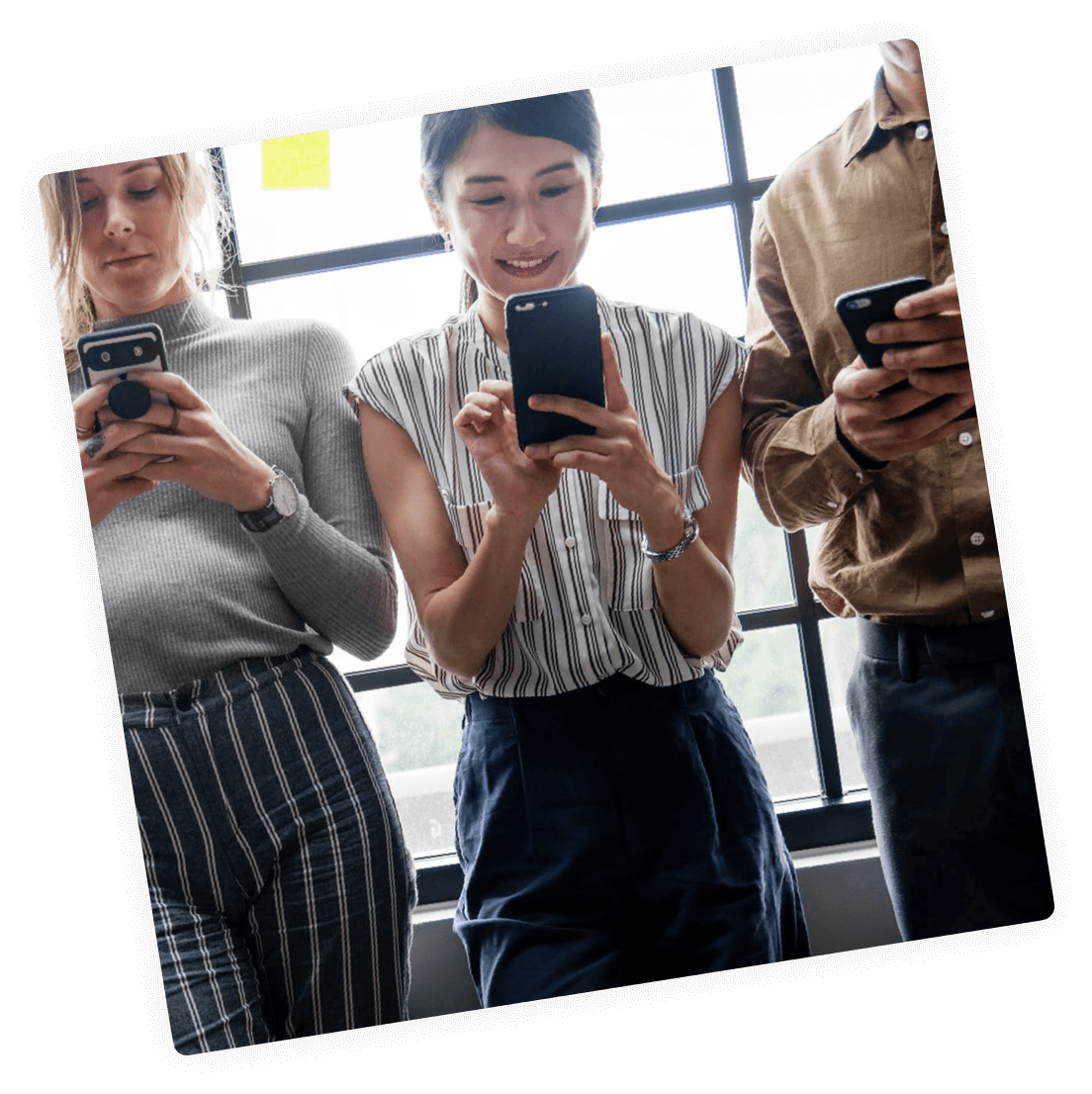 Smart tools for API document generation
Automate your document generation.
Connect with us to learn how Formstack's Documents tool can help
you streamline paperwork through API document generation.
Try It Free