Easy document generation from start to finish
Collect information in a snap.
Power your data collection with sleek online forms that can be filled out anywhere. Create and publish from scratch, or start with a template. No coding needed!
Create dynamic documents.
Use Formstack Documents to populate custom PDFs, Word docs, Excel sheets, and PowerPoint presentations with data from your forms in seconds.
Deliver your files anywhere.
Send your documents to different places depending on the triggers you set. Attach files to emails, store them in the cloud, or send them to dozens of third-party apps.
Smart document automation tools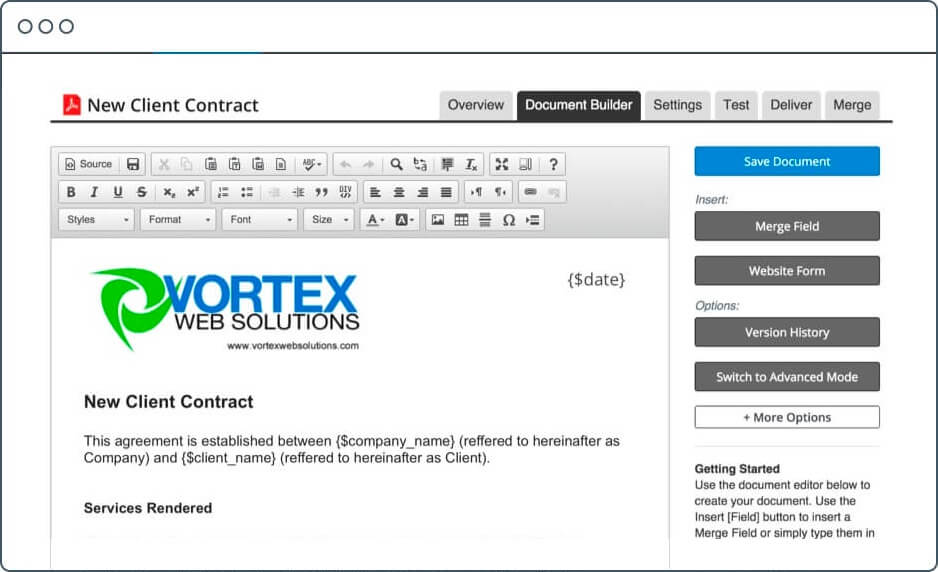 Customizable Templates
Feed online form data into your own documents,
or get started by customizing a pre-built template.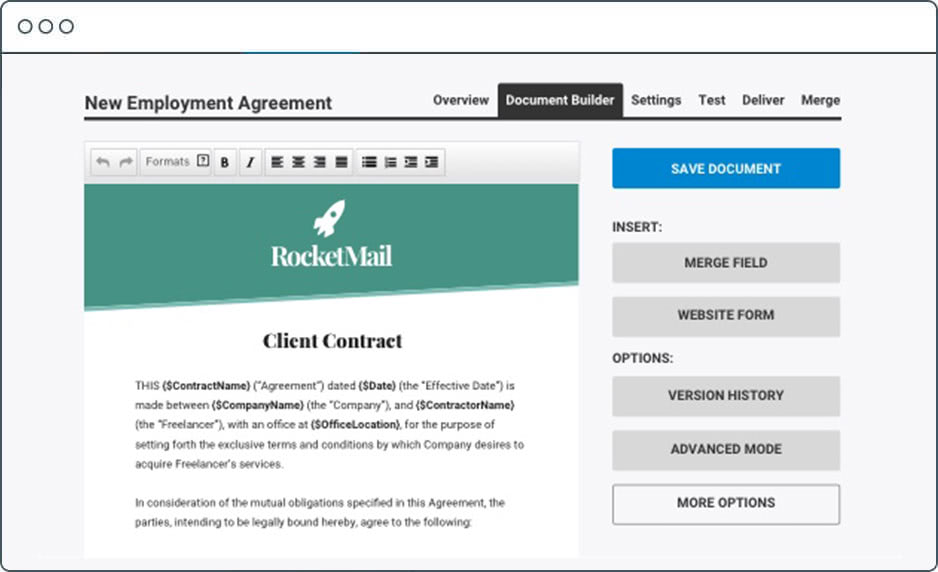 Auto-generated Forms
Use your document templates to automatically generate
custom online forms based on your merge fields.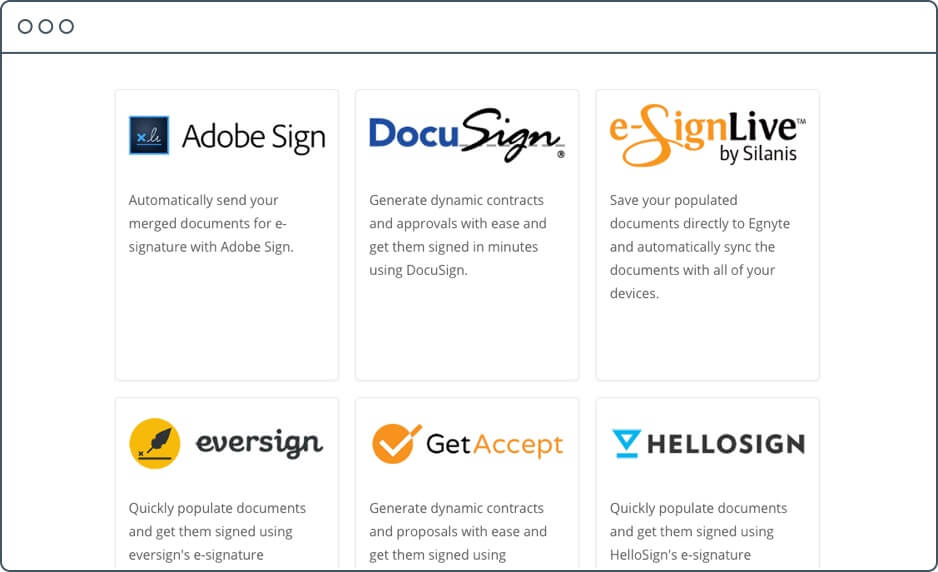 Electronic Signatures
Send contracts, proposals, and other documents to apps
like Adobe Sign for easy eSignature capture.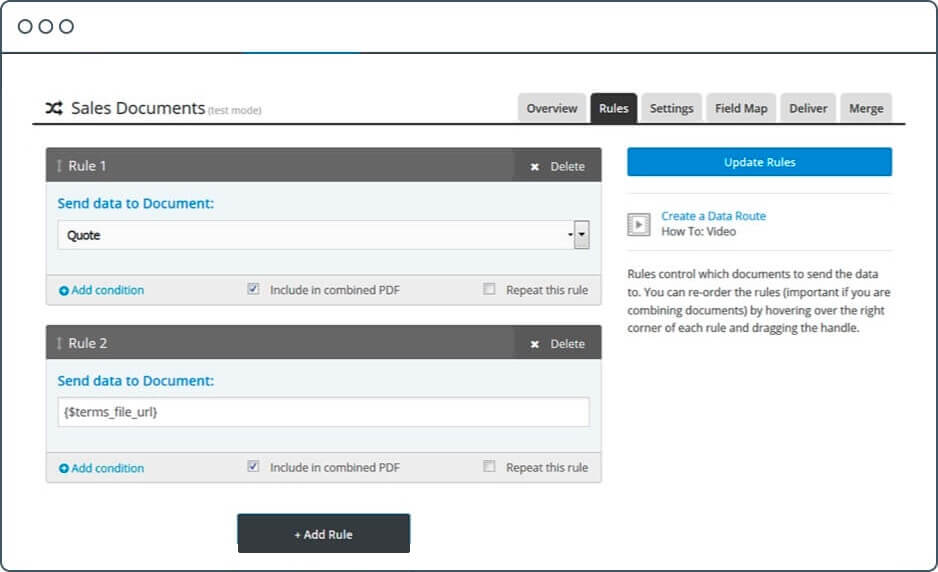 Advanced Data Routing
Pass information to multiple documents at once and use
logic to control where and when docs are sent.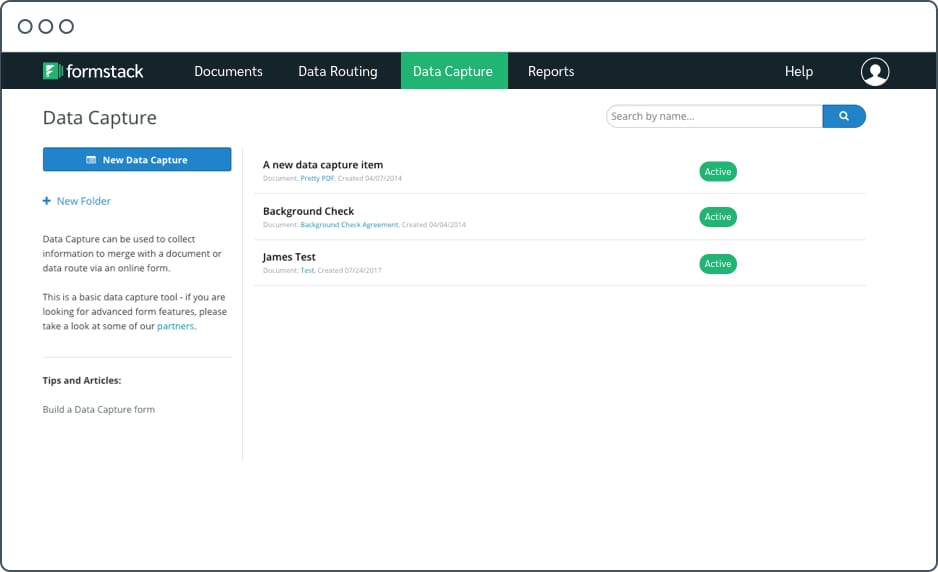 Dynamic Document Content
Use conditional sections to show or hide content in your
documents depending on the data you collect.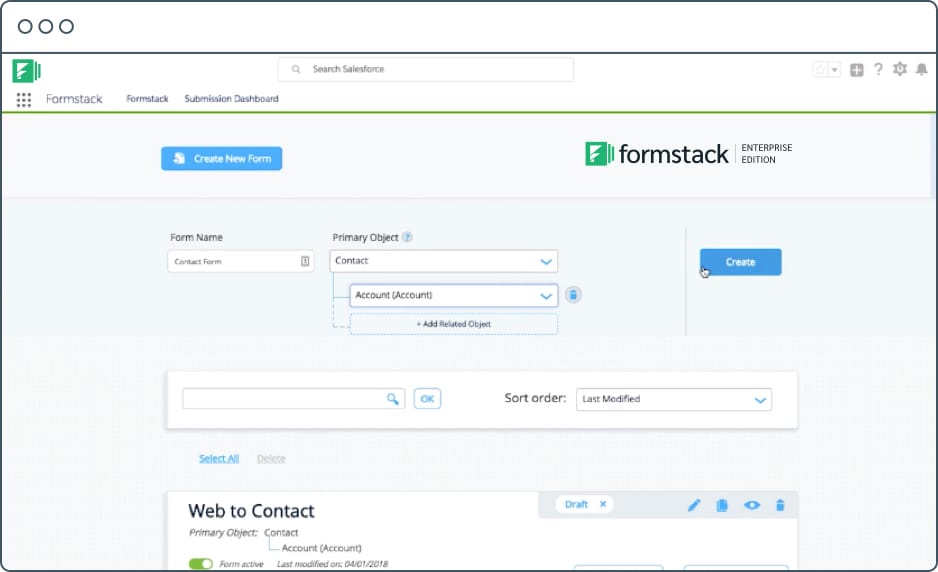 Salesforce Documents
Generate dynamic documents with your Salesforce data, and
easily send them to customers and coworkers.
Create any document you need.
Whether you're in government, finance, healthcare, education, sales, or legal services, our document
creator can help you automate the creation of countless documents, including:
Contracts
Proposals
Applications
Agreements
Invoices
Reports
Registrations
Event Tickets
Put your document generation on autopilot.
Interested in learning more? Talk to us to learn how we can put
Formstack's document creator into action for your team.