A smart way to do
conversion rate optimization.
Evolve your marketing strategy with powerful tools
from Formstack's Conversion Kit add-on.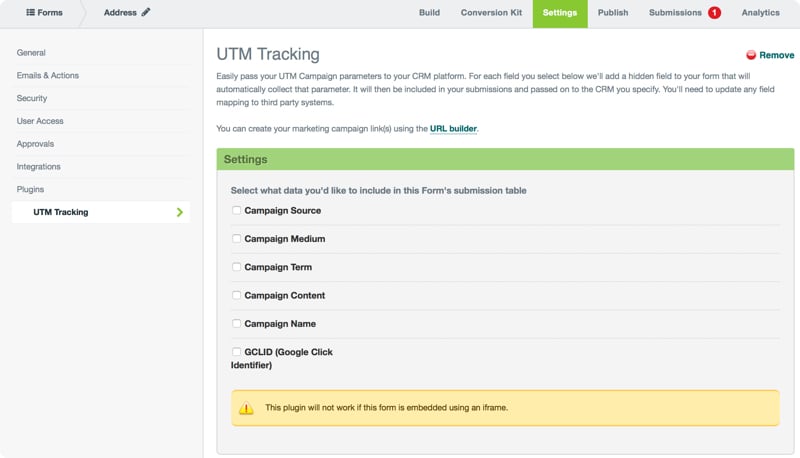 UTM Tracking
Scaling successful campaigns
Profitable marketing spend
Know exactly which activities and marketing spends are converting on your website. View valuable campaign data on Formstack's in-app analytics dashboard. You can also pass these important metrics to your CRM.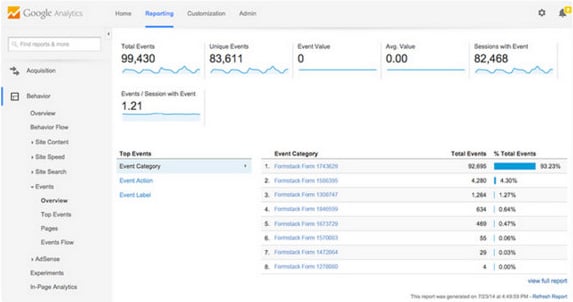 Google Analytics
In-depth data insights
Improved conversion rate optimization
Gather deeper insights from your form submissions with the industry standard in analytics tracking. Connect your lead generation forms to Google Analytics to find helpful metrics like time on form, device usage, and where your form traffic is originating.

Partial Submissions
Lead generation
Improved customer insight
What if technology could allow you access to every customer who thought about filling out your form? Well, Formstack's Partial Submissions feature comes close! Capture real-time data from users who abandoned your form after only filling out a few fields.

A/B Testing
Tailored lead experiences
Improved conversion data
Offer personalized customer experiences for higher-converting campaigns. Form A/B Testing allows you to find out which forms convert at higher rates with your audience. Choose elements to test, compare results, and create more successful forms.
Field Bottlenecks
Improved lead generation
Better customer experience
What if one question on your form is causing visitors to leave? Formstack's Field Bottlenecks feature offers insight into user behavior on your form. Leverage this data to refine your form fields and boost conversions.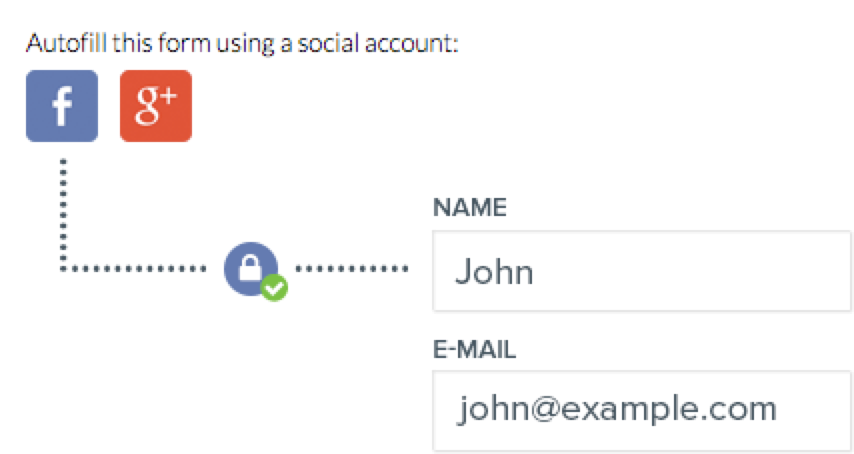 Social Autofill
Faster form completion
Improved mobile experience
Forms for the new era collaborate with social media. Reduce form friction for mobile and time-crunched visitors with Formstack's Social Autofill feature. Just one click lets users complete multiple form fields using data from Facebook or Google+.
By adding Social Autofill functionality to your online form, you can increase responses up to 189%.
Access these exclusive features
with the Formstack Conversion Kit.
Connect with us to learn how the Conversion Kit's CRO features
can help your business grow and succeed.