Collecting digital signatures can be a tricky task. There are not many options out there with a streamlined approach for capturing electronic signatures. Luckily, if you're reading this you've found Formstack.
Signature Field
Over time, we encountered many of our customers who had a growing need to capture actual signatures on the forms they were building. So Formstack, being a customer-focused product, introduced a brand new field into our form builder. This form field was built specifically for capturing signatures on our online forms. It is perfect for collecting signatures on contracts, agreements, contests and more. See a signature field »
Building a Form for Signatures
With the Formstack web form builder, you can literally build any type of form for collecting data online. The signature field just happens to be one of 17 different field types you can put on your forms. Build your perfect form using our number of fields and simply add in a signature field where appropriate.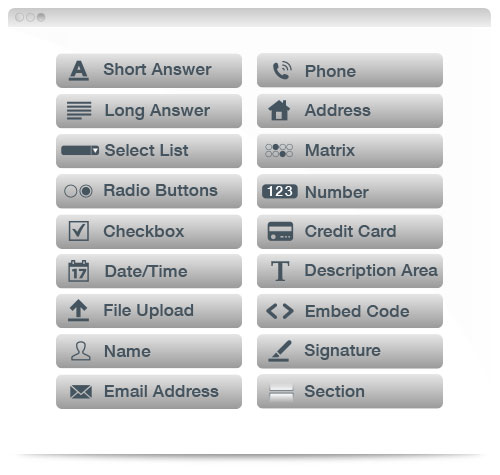 Collecting the Data
Collecting signatures with Formstack is even easier than building a form. All the user has to do is simply use a finger to draw his/her signature on the field. Once the form data is submitted to your Formstack account database, the signatures are stored as image files in your account. Every Formstack account comes with a certain level of file storage space, so just be aware that captured signatures do count towards this total. But don't fret too much. You would have to collect a ton of signatures to fill up your storage limit. Even then, you can always utilize our Box or Dropbox integrations for extra storage space.
Formstack Android App
Formstack offers a free Android app for anyone with a Formstack account. If you have an Android phone and a Formstack account, go visit our mobile apps page to learn more. With the mobile app you can track form views and submissions, upload images and audio to a form, tag submissions with GPS coordinates and even take advantage of Card.io support for mobile payments.