Access Formstack's powerful Approvals feature.
Add Approvals to your Formstack account to create an online approvals process
for projects, hiring, PTO requests, expense reimbursements, and more.

Simplify tasks.
Set up a streamlined online approvals process to eliminate the hassle of waiting for team members to sign off on projects and requests.

Stay informed.
Keep everyone in the loop on tasks and requirements. Projects and requests can be approved or denied directly from everyone's email.

Boost efficiency.
Allocate resources effectively, accomplish more tasks, and keep important projects on track. Your team (and your sanity) will thank you.
Effective business process management.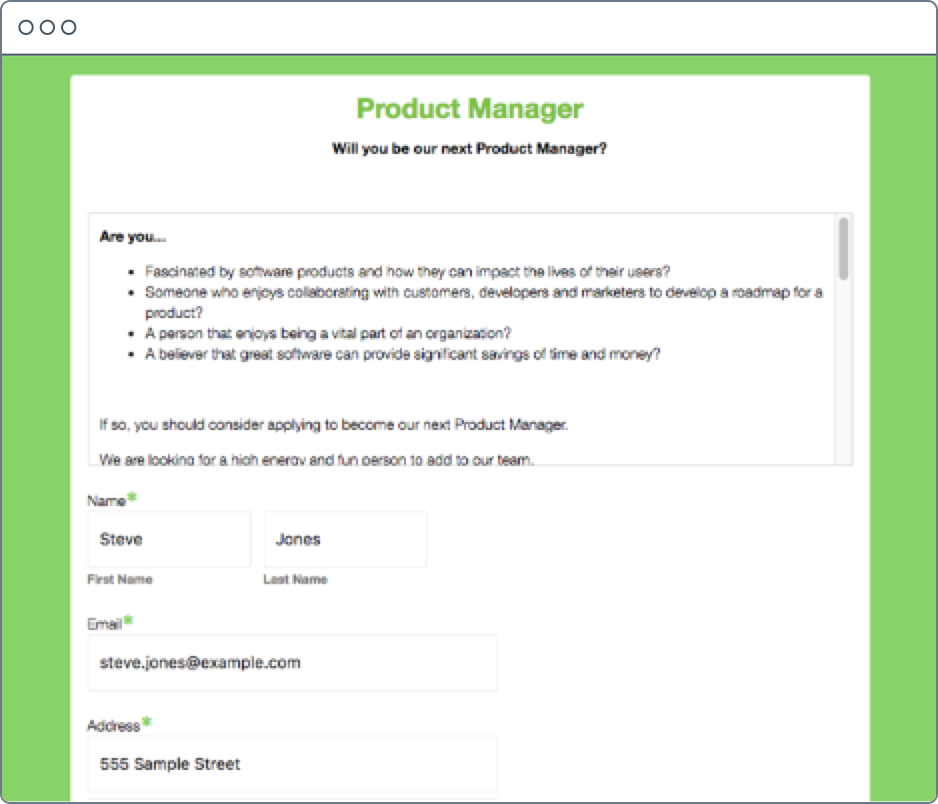 Steve submits a job application.
---
His application is submitted for review through a form and is sent to the appropriate approvers.
Marie approves the job application via e-mail.
---
Marie receives the application, approves, adds her comments, and sends the app to a final approver.

Courtney now reviews the application.
---
Courtney approves of Steve and requests that he be moved to the next stage of the hiring process.
He has great experience! Let's interview him ASAP.

Formstack's Approvals add-on is great for:

Project Management
Ensure important projects reach successful completion.

PTO Requests
Process sick day and vacation requests from employees.

Expense Reimbursements
Get appropriate approvals for reimbursement requests.

Hiring Processes
Make faster hiring decisions with streamlined feedback.

Student Add/Drop Class Requests
Create an efficient system for processing student requests.

Customer Requests
Improve customer service with a faster response system.
Twinings was able to save two days worth of work from their internal finance processes by using Formstack's Approvals feature.
Ready to get started?
Connect with us to learn how Approvals can help
your organization become more streamlined and efficient.