Approvals
Set up online approval processes that help you manage critical business tasks, streamline workflows, and save time.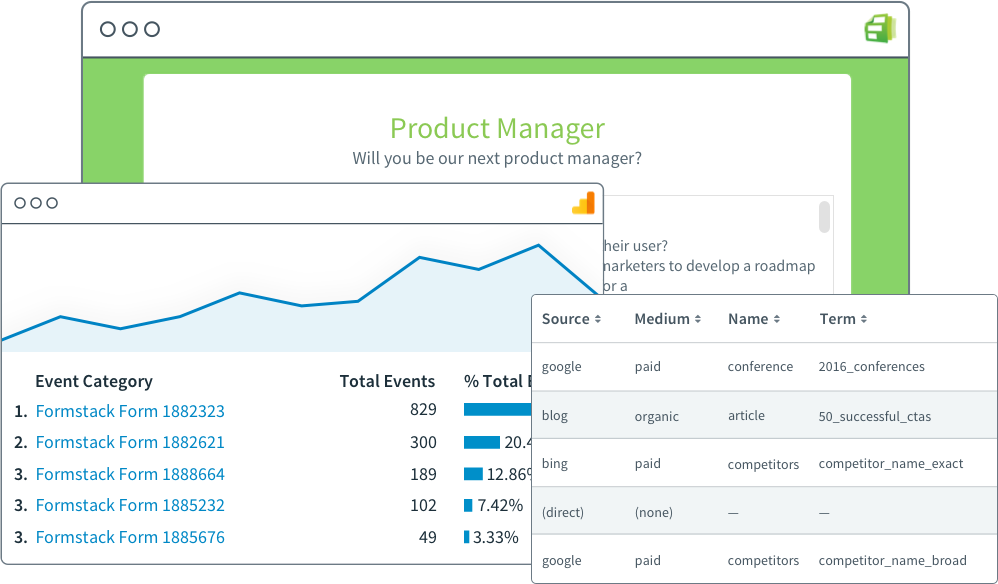 Conversion Kit
Gather rich data insights, convert more web visitors, and meet your marketing goals with exclusive optimization tools.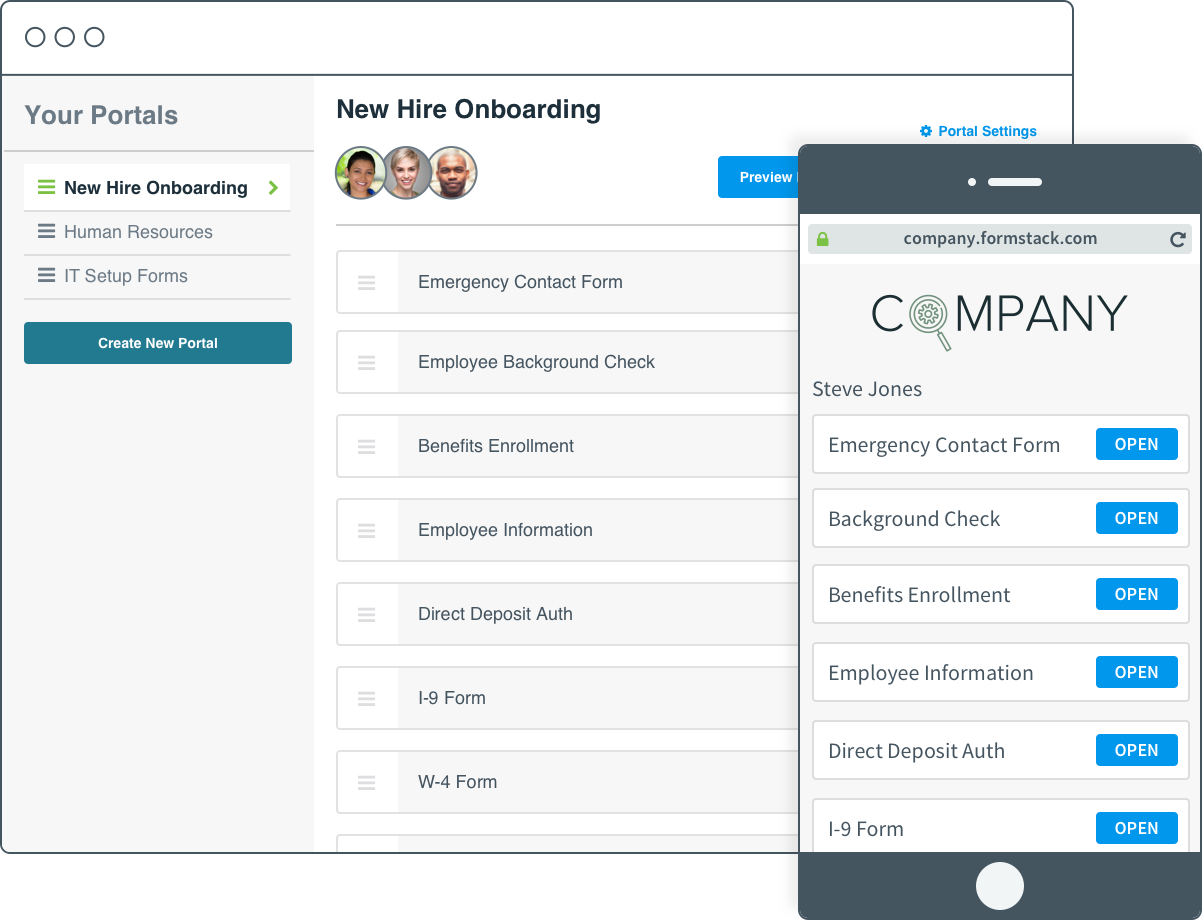 Portals
Share large groups of forms with customers and employees, track responses, and send automated reminder emails.
Workflows
Create automated workflows in minutes that flow across departments and help you quickly complete repetitive tasks.
Ready to get started?
Connect with us to learn how Formstack's add-ons can help your organization become more agile, scalable, and efficient.