Get more responses with smarter online forms.
See an immediate lift in conversion rates with features like social media plugins, mobile responsiveness, and analytics. No coding necessary.
Get the best results with our Platinum plan
which includes all basic features and →
✓ Campaign Tracking
✓ Google Analytics Plugin
✓ Facebook Tab Embed
✓ Form A/B Testing
✓ Field Bottlenecks
✓ Social Autofill
For all the features to make your form a success, check out our
Platinum Plan »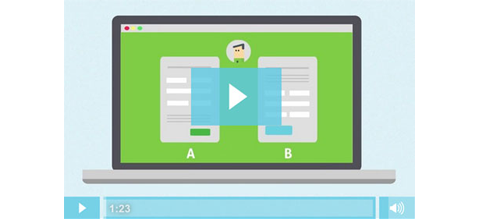 Essential Conversion Features
Take your forms into the next era of digital marketing.
Learn more about our highest-converting features.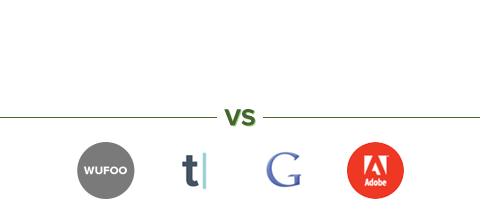 Online Forms Comparison
Which online form builder is best for you?
Answer 3 questions and compare Formstack
to top form builders on the market.
New E-book
The Beginner's Guide to Conversion Strategy
Jump in to Conversion Rate Optimization with Formstack's interactive e-book. Get free worksheets and tips to find your target audience, what testing tools to use, and next steps for your business. Walk away ready to launch your own CRO strategy for bigger results on your website.
The industry standard for form conversion.
Over 500,000 users leverage Formstack to increase campaign participation and capture leads.
See more testimonials »
"Formstack will convert more traffic than any other form builder. You need this app in your toolkit."

Jay Baer | Convince and Convert
Founder and renowned digital marketer
"Formstack helped us increase attendance to one of our marquee visit programs by over 45%, helping to fuel record enrollment growth at the university."
Todd McGregor | University of Nevada, Reno
Application Development Manager
---
Capture more responses. No coding necessary.
Build
Create your form in seconds to start collecting leads right away. Choose a pre-built form or customize from scratch.
Drag–and–drop fields
Personalized branding
Conditional fields logic
Publish
Launch and promote your form where your audience lives online. Make it easy for leads to find and complete your form.
Multiple embed codes
Facebook Tab Embed
Mobile-friendly forms
Capture
Get more form submissions with Formstack features that reduce user friction and help you optimize your form.
Social Autofill
Google Analytics
Form A/B Testing
Essential features to maximize your data capture.
Mobile Forms
All Formstack forms are mobile-responsive and more accessible to your lead.
Social Media Tools
Embed your form on your Facebook page and leverage our social button plugin.
Analytics
Track conversion rate, form views, referring traffic and more with our built-in metrics.
Form Testing
Dynamically test two variations of your form to see which converts better.

Maximize your sales funnel with
third-party integrations.
Connect your form to over 35 popular marketing apps to automate your efforts and maximize your ROI. See all our integrations »
Capture more responses with smarter online forms.
Sign up for Formstack 14-day FREE trial and create advanced signup forms, surveys, order forms, event registrations, and more.
Capture more responses with
smarter online forms.
---
Get the best results with our Platinum plan
which includes all basic features and →
✓ Campaign Tracking
✓ Google Analytics Plugin
✓ Facebook Tab Embed
✓ Form A/B Testing
✓ Field Bottlenecks
✓ Social Autofill